The head of the Communist Party Zyuganov: I am in working order, the date of discharge will be known today According to the politician, he feels "absolutely normal." On February 11, the press service of the Communist Party specified that the politician would stay in the hospital with preventive treatment for three to four days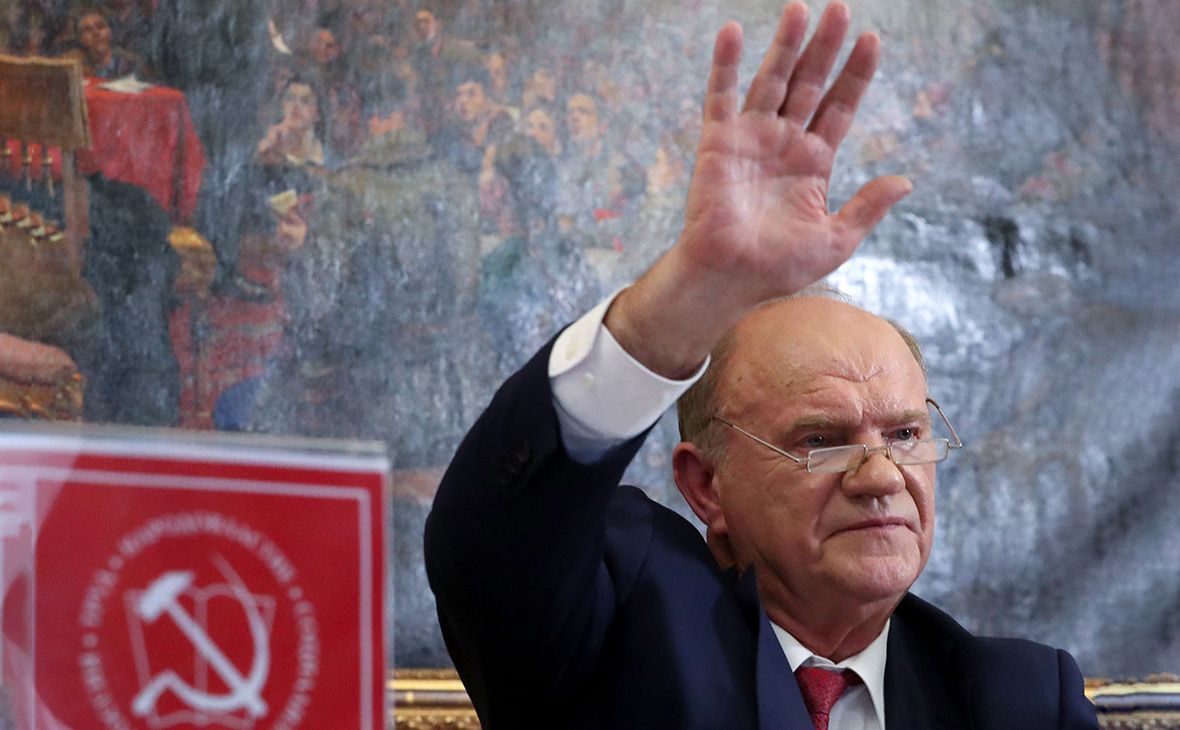 Gennady Zyuganov
The head of the Communist Party of the Russian Federation, Gennady Zyuganov, told RIA Novosti that he is in working condition, today the results of his medical studies will come, after which the date of discharge from the Central Clinical Hospital will be known.
«I feel absolutely fine. Normal working condition. Today we will look at the results of medical studies, then it will become clear [date of discharge]»,— said Zyuganov.
Zyuganov is 77 years old. On February 11, he went to the hospital for prevention, said the head of the press service of the Communist Party, Alexander Yushchenko. According to him, the politician feels fine and will stay under the supervision of doctors for three to five days.
Earlier, the Secretary of the Central Committee of the Communist Party of the Russian Federation Sergei Obukhov said that the party leader is in the Central Clinical Hospital with symptoms of SARS. At the same time, according to him, computed tomography showed no signs of lung damage.
The leader of the Communist Party was admitted to the hospital a few days after it became known about the hospitalization of the head of the Liberal Democratic Party Vladimir Zhirinovsky.
RBC sources said that 75-year-old Zhirinovsky is on a ventilator in critical condition. However, the Ministry of Health later announced that he was ill with coronavirus, but had been in stable condition at the Central Clinical Hospital since February 2. "Kommersant" citing a source, he reported that Zhirinovsky was diagnosed with a coronavirus infection two weeks ago, later he developed pneumonia, but the diagnosis was hidden for a long time at the request of the politician himself.
On February 11, the Ministry of Health assessed Zhirinovsky's condition as stable. "Doctors continue to provide all possible medical assistance in this situation", — said a department spokesman.
Both Zhirinovsky and Zyuganov are being treated at the Central Clinical Hospital (CCH). The day before, Ura.ru, citing informed sources, wrote that the politicians had met within the walls of the hospital. Later, the material disappeared from the publication's website, and Zyuganov denied that the meeting took place.
Follow RBC on Twitter Get news faster than anyone