Western countries should force all Russians to return to Russia and "live in their own world until they change their philosophy," the President of Ukraine believes. According to Zelensky, "this is the only way to influence Putin"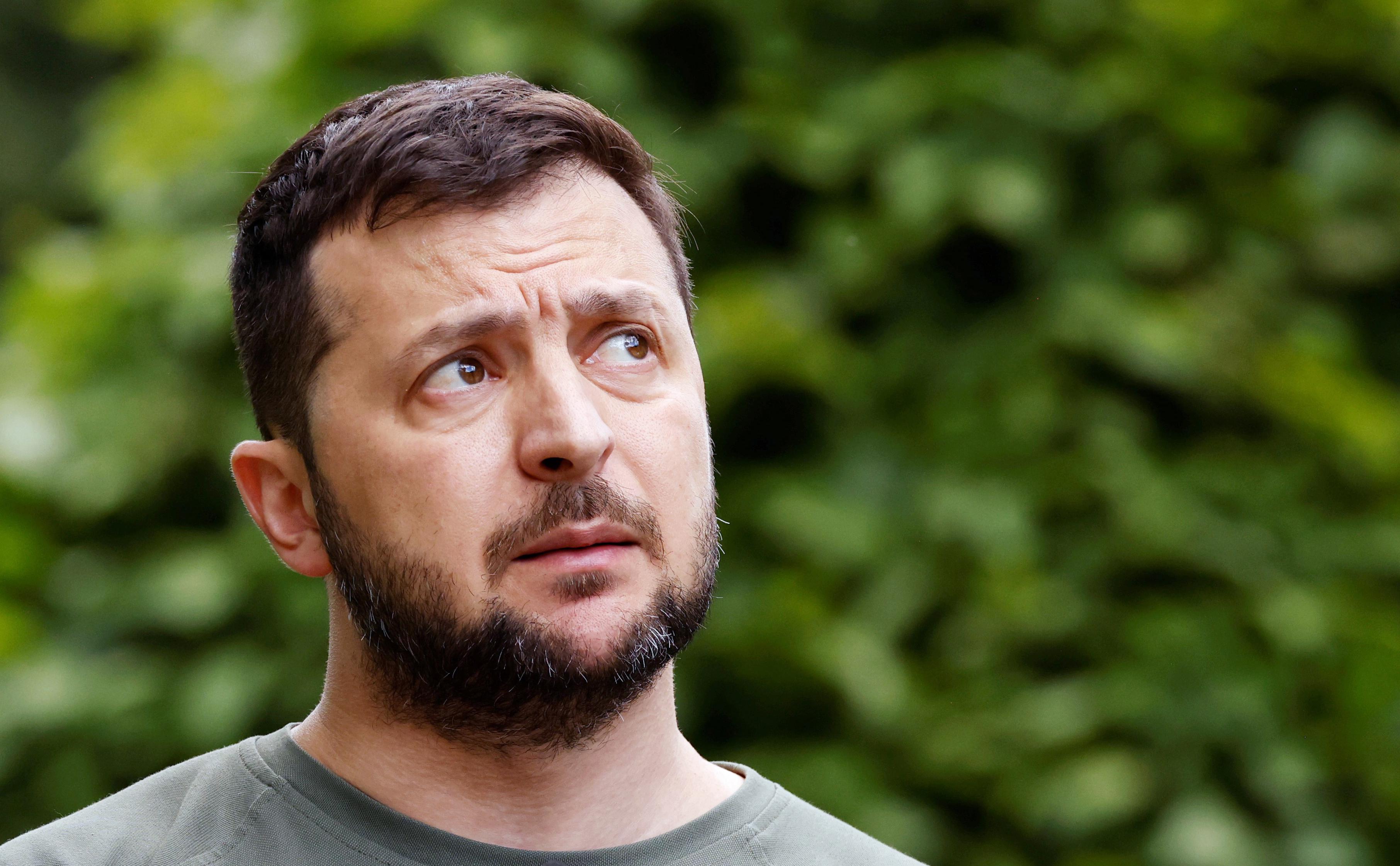 Western countries should ban all Russians from entering their territory. This was stated by President of Ukraine Volodymyr Zelensky in an interview with The Washington Post.
According to him, all previously imposed sanctions against Russia are "weak"; compared to closing the borders for Russian citizens for one year and a complete embargo on the purchase of Russian energy.
"The most important sanctions are to close the borders— because the Russians are taking away foreign land,»,— Zelensky said in a conversation with the publication, adding that Russians should "live in their own world until they change their philosophy."
The Ukrainian leader believes that it is possible to "call the entire population to account" Russia, isolating him. "You are telling the whole world that it must live by your rules. Then go and live there. This is the only way to influence [Russian President Vladimir] Putin," — he concluded.
On February 26, the European Union suspended the simplified visa regime with Russia, which meant a simplified procedure for processing documents for officials and entrepreneurs.
A number of European countries advocated a complete ban on visas for Russians. This initiative was put forward by Estonian Foreign Minister Urmas Reinsalu and Latvian Foreign Minister Edgars Rinkevics and Finnish parliamentary parties.
Read on RBC Pro Pro Take 15 billion rubles. and nothing back: top 5 personal bankruptcies in Russia Contractor Instructions Pro "After 50/45/35 years there can be no career": what top managers fear Russians strive for unlimited wealth Research
"This mouse hole needs to be plugged up", Reinsalu said. He lamented that Russian citizens still enter the country on visas of other states, although Estonia has stopped issuing them.
Russian Foreign Ministry spokeswoman Maria Zakharova, commenting on the initiative of Finnish parties to ban the issuance of visas to Russians, warned that Russia could take retaliatory action.
"Restricting the travel of Russian citizens for political reasons will be another step towards aggravating the confrontation in bilateral relations," — she pointed out.
The European Commission ruled out a complete cessation of issuing visas to Russians, as this is contrary to EU standards. "There are always groups of people who need to be given visas. These are humanitarian cases, family members [of EU citizens], journalists and dissidents,— reminded in the European Commission.
The embassies and visa centers of Belgium, Malta, the Netherlands, Latvia, Lithuania, the Czech Republic and Estonia have already limited the issuance of short-term Schengen visas for Russians.
The Association of Tour Operators of Russia reported on August 5 on the suspension by Bulgaria of accepting Russian documents for tourist visas and visas for property owners at the Bulgarian consulate. Later, the Bulgarian embassy in Moscow assured that they continue to issue tourist visas to Russians, however, the terms for the provision of services have increased for technical reasons.
Authors Tags