WP: US Intelligence Says Russia's Withdrawal Reports Are 'Ploy' According to US intelligence, Russia is hoping to 'mislead the US' by reporting troop withdrawal. In addition, Washington fears that Moscow is using exercises in Belarus as a cover for an attack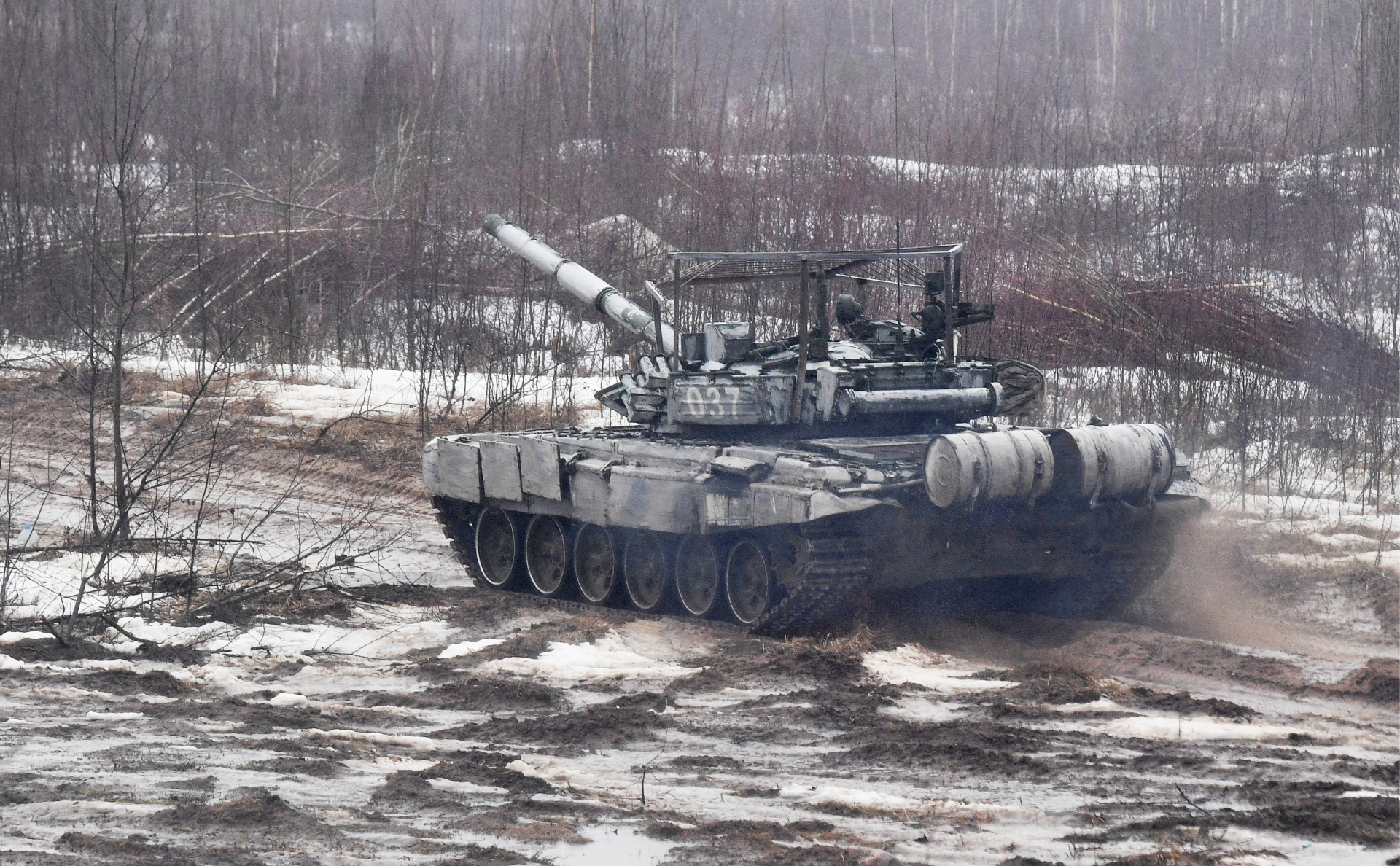 US authorities have received intelligence that the withdrawal of Russian troops from the exercises, including from the western borders,— "tricks" to "mislead" the States and other states, according to The Washington Post (WP), citing four unnamed officials.
Washington received "credible information that Russia's statements [about the withdrawal of troops] may be part of a disinformation campaign aimed at misleading the United States," one of them said.
Two of the newspaper's interlocutors also reported additional intelligence that speaks to the alleged "intent" Russia to stage a chemical attack on civilians (in Donbass. — RBC), blaming the Americans for this.
According to WP sources, Russia continues to build up military forces near the border with Ukraine amid intensifying shelling in the east of the country. In addition, Washington is concerned about the ongoing Russian-Belarusian exercises "Allied Resolve"; on the territory of the republic "at an accessible distance from the Ukrainian border." Intelligence reports that these maneuvers could become a cover for an attack on Ukraine, writes WP.
RBC sent a request to the press service of the Russian Ministry of Defense.
On February 15, the Russian Ministry of Defense of Russia reported that the armed forces had completed part of the military exercises and the military were beginning to return to their places of permanent deployment. The grouping of troops near the border with Ukraine began to decrease.
NATO Secretary General Jens Stoltenberg said he sees no signs of a de-escalation of the crisis over Ukraine in connection with the withdrawal of Russian troops. He stressed that even if the Russian military moves away from the border, they can leave equipment there. The Secretary General stressed that Russia needs to withdraw not only military personnel, but also heavy equipment from the borders with Ukraine.
The next day, Stoltenberg said that NATO sees an increase in Russia's military presence on the border with Ukraine.
The press secretary of the President of Russia Dmitry Peskov said on February 17 that "many dates" were published in the media; Russian "invasion" to Ukraine. "All this turned out to be stuffing, irresponsible fakes, not even one of the authors of these fakes later admitted they were wrong," — concluded the presidential representative.
Subscribe to RBC FB Get news faster than anyone else