Weekly "Argumenty i Fakty" No. 5. The roles played by Leonid Kuravlyov are still relevant today 02/02/2022
Bakery in Gelendzhik on the Day of lifting the blockade of Leningrad decided to produce blockade bread – in the form of the very famous ration of 125 grams.
People were outraged not even by the very fact of celebrating a sad date in this way, but by the fact that when asked about the cost of this portion on the official page of the enterprise on Instagram, they were answered: "52 rubles". Why have we ceased to distinguish the line between memory and the desire to repay the fallen and "hype on the "bones"?
Oleg Basilashvili, actor:
– Such cases, unfortunately, are no exception today. Remember: in one of the Moscow airports a plane with people was on fire? Passengers tried to leave the airport as quickly as possible. And taxi drivers immediately raised prices: people have to get there, which means they will pay anyway … This, I think, is in the same row as the story of the sale of blockade bread. The same lack of spirituality, the desire to earn "grandmothers" and as much as possible. And, apparently, they wanted to spit on all the sorrows, on everything that in the Leningrad blockade became holy for us, ­untouchable.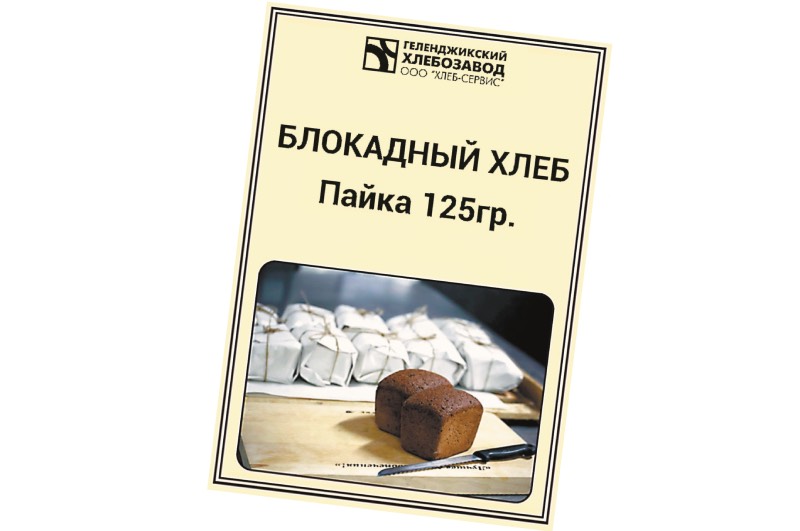 How can you characterize people who wanted to sell the rations they got during the terrible days of the blockade for some price? In my opinion, there is no need to play such games at all. But it should be clearly understood: those who survived the war in Leningrad were able to make this breakthrough to life – through hunger, disease, death – only because they remained human.
Even if you don't sell, but simply distribute such bread somewhere in the square in the form of a "siege souvenir" – it still looks a little better. So many tragedies are connected with the blockade bread – with these pieces of 100-odd grams per person per day. This is not a subject of PR or sale, not a souvenir matryoshka. This is the bread that saved lives. Yes, among the survivors there were very big bastards who bought up gold, jewelry, furniture for this very bread. There were few of them, but they were… Therefore, we need to look around us and understand: what are you like today? And can we, who do not know real hunger, understand the taste of that besieged bread?
I am taken aback by attempts to use the memory of besieged Leningrad and all the misfortunes that befell our Motherland then. Maybe these people just do not understand what's what? This also happens. But if this is so, it is necessary that they stop and think: about their actions, and about what kind of world surrounds them, and what it should be like, if you look at it through the eyes of those who lived in the blockade, who dreamed of Victory and about how wonderful life will be, how wonderful relations will be between people who defeated fascism. These relationships should be nurtured today. And we, unfortunately, most often nurture other, greedy feelings.
The opinion of the author may not coincide with the position of the editors