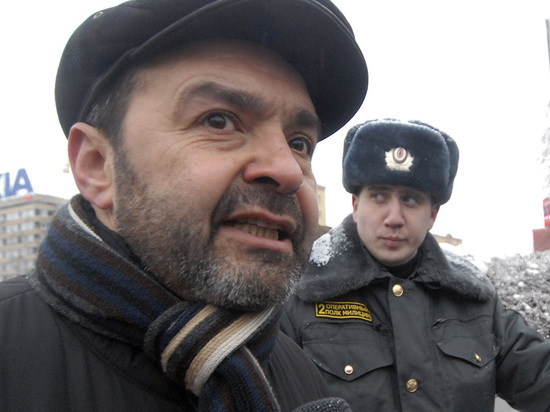 Photo: Mikhail Kovalev
Public Movement "Veterans of Russia" reported that she had applied to the Prosecutor General's Office and the Investigative Committee with a demand to initiate a criminal case on the rehabilitation of Nazism against the writer and journalist Viktor Shenderovich, who was previously included in the register of foreign media agents.
In a statement addressed to Prosecutor General Igor Krasnov and the head of the Investigative Committee Alexandra Bastrykina, members of the organization indicate that, in their opinion, the crime was committed by a foreign agent Shenderovich during the broadcast of "Echo of Moscow" May 6 last year. Then he spoke about "victory-madness", talking about the festive events on May 9th. Shenderovich also criticized the slogan "We can repeat", recalling those who died in the war and inhuman, in his opinion, individual orders of military leaders.
"Veterans of Russia" considered the statements of the publicist "depreciation of the inscriptions" that Soviet soldiers left "in May 1945 on the defeated Reichstag." Shenderovich's statements about Georgy Zhukov's orders to "clear the fields with infantry" the veterans called "false opinion" propaganda.
Shenderovich's statements "have all the signs of spreading knowingly false information" the organization concluded about the role of the USSR in World War II and about its actions.
In addition, the organization cited reviews of "liberal associates"; Shenderovich regarding his departure from Russia, saying that by supporting the writer, they are also engaged in the "rehabilitation of Nazism".