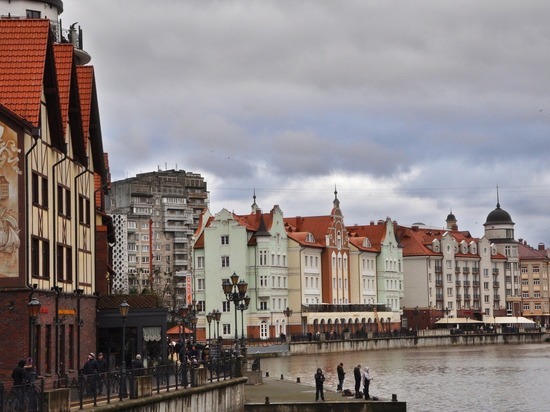 Kaliningrad Photo: pixabay.com
The Kaliningrad factor can be very significant for Russia in the event of a war with the West. Sarah White, an analyst at the Lexington Institute, wrote about this in her article for the American edition of 19Fortyfive.
In her opinion, Western countries should resort to a plan to neutralize this region in the event of a conflict. After all, Kaliningrad is well armed. There are complexes "Iskander— M". Also in the region are fighters with cruise missiles. In addition, a part of the Russian Navy is based in Kaliningrad. Geographically, the Kaliningrad region borders on Poland and Lithuania.
Thus, in the event of a war, it will be necessary to neutralize this region first. But it will not be easy for Poland and Lithuania alone to cope with this task, the analyst believes.
According to her, other European countries urgently need to strengthen their air defense and weapons. In particular, it is necessary to purchase American Patriot anti-aircraft systems (SAMs), as well as M1 Abrams tanks and fifth-generation F-35 Lightning II aircraft.
Earlier, General of the Armed Forces of Ukraine Serhiy Krivonos said that Russia is capable of quickly annexing Ukraine. According to him, the Russians will be able to carry out an airborne landing using five to seven airfields within a radius of less than 50 kilometers from Kiev. The airfield at the Antonov plant and the Zhuliany airfield will also help them.
According to the scenario described by Krivonos, at the first stage, a train of helicopters bypasses the reconnaissance zone of the Kiev air defense. He will leave the fighters of the Ukrainian Air Force at low altitudes, and then establish control over the runways. Then the second stage, when the military transport planes will land at the airports. These actions will allow Russia to quickly take control of the main city of Ukraine, Kryvonos is sure.