John Kirby says Washington won't push Kyiv
The United States won't push Ukraine into talks with Russia, senior US administration official John Kirby said.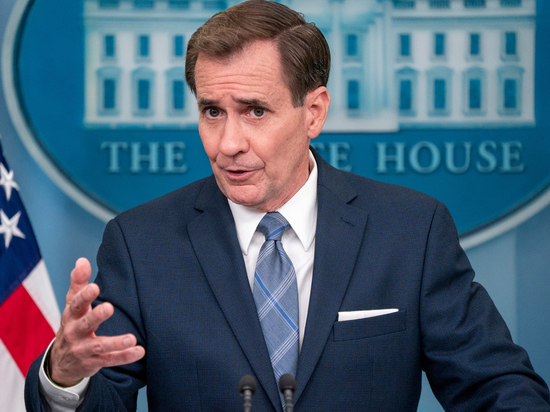 Photo: Global Look Press
"President Zelensky," said National Security Council strategic communications coordinator John Kirby, "he must determine how victory is decided, when and under what conditions."
As reported by Politico, John Kirby said on Sunday that The US should not push Ukraine into negotiating a settlement with Russia, even if the Biden administration thinks it would be the right thing to do.
"The time has come for the United States to continue to support Ukraine, which is what we are doing," said the National Security Council's strategic communications coordinator.
Speaking to Mike Emanuel on Fox News Sunday, John Kirby said the President Ukraine, it is up to Volodymyr Zelenskyy to decide whether and when to seek a negotiated settlement with Russia.
"President Zelensky," Kirby said, "will determine when and under what conditions. And [what] we're going to do is keep making sure he can succeed on the battlefield, so he can succeed at the table. But even President Zelenskiy will tell you that now is not the time for these discussions."
Although Russian troops continue to advance in eastern Ukraine, the White House official continues to praise the actions of the Ukrainian military, arguing that they are capable of more than just defending , but also go on the counteroffensive.
Recall that on Friday the White House announced the provision of a new $820 million military aid package to Kyiv, including new anti-aircraft missile systems and anti-artillery radars. Ukraine's leaders are publicly urging Western allies to quickly send more munitions and advanced systems to help them close the gap in equipment and manpower. In total, the United States has provided more than $8.8 billion to Ukraine for arms and military training.
"We will support Ukraine for as long as it takes," President Joe Biden said last week at a press conference during NATO summit in Madrid.