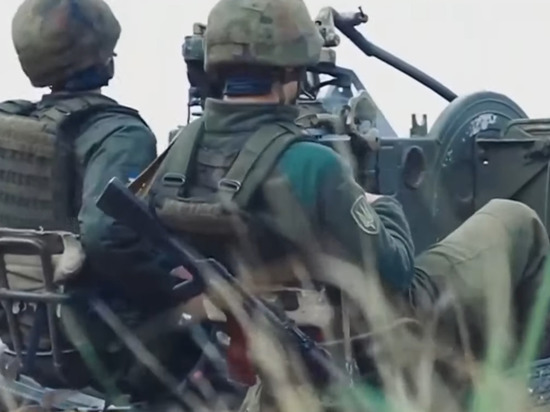 Photo: Frame from video.
The Ukrainian command gathered around Seversk in the Bakhmutsky district a group of 70 thousand people to confront the troops of the Russian Armed Forces and the soldiers of the LPR and DPR participating in the special operation.
According to the publication "Military Affairs" citing sources, a reserve of 40 thousand people arrived near Seversk. In addition, mercenaries from the Foreign Legion were deployed near Seversk.
Also, the surviving units from Lysychansk retreated to Seversk.
The report says that the Ukrainian military has already occupied several heights on the outskirts of the city, hoping that this will give an advantage in defense.
Recall that on July 4, Assistant Minister of Internal Affairs of the Luhansk People's Republic Vitaly Kiselev reported that units of Russia and the People's Militia of the DPR and LPR are now attacking Seversk in two directions . He explained that taking Seversk under control would allow developing an offensive against Kramatorsk and Slavyansk. According to him, Seversk — is "the key to Kramatorsk and Slavyansk".
The allied offensive against Seversk was allowed by taking control of a number of settlements in the Donetsk region, to the south and south of west of Lisichansk.