Denis Berezovsky is charged with treason and the creation of a criminal organization. He headed the Ukrainian Navy from March 1 to March 2, 2014, and at the end of March Shoigu appointed him deputy head of the Russian Black Sea Fleet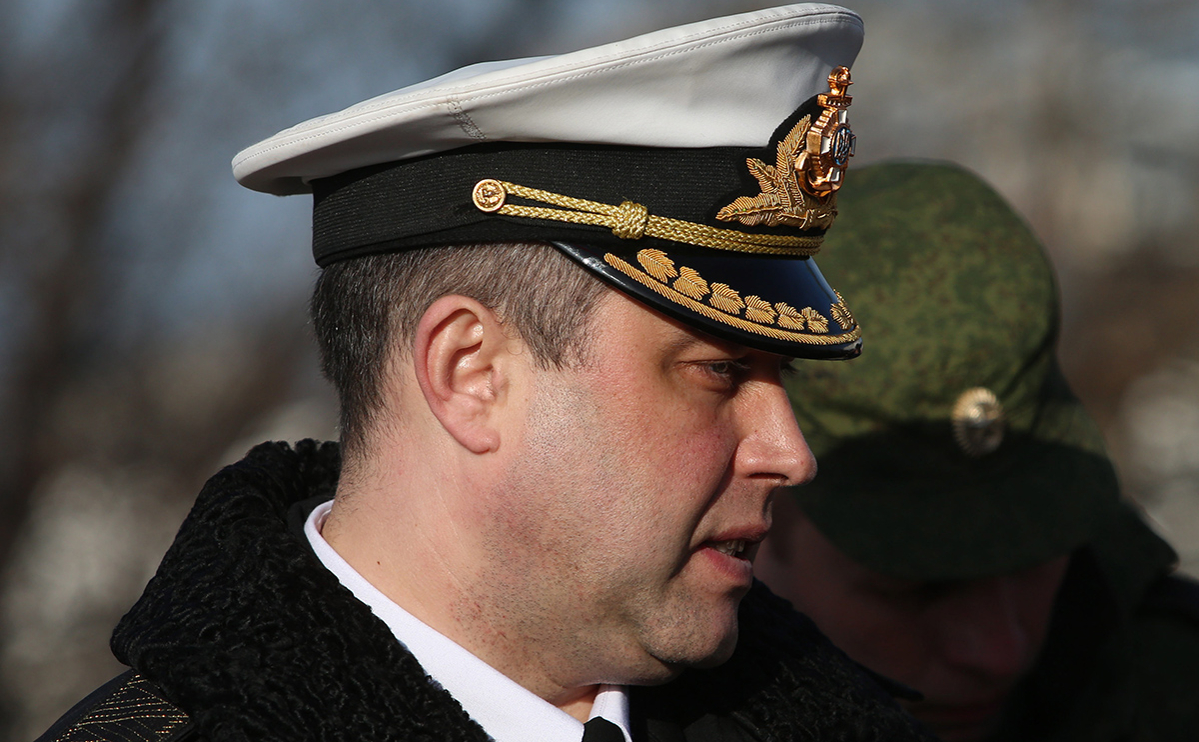 Denis Berezovsky
The Prosecutor's Office of the Autonomous Republic of Crimea (part of the Prosecutor General's Office of Ukraine) sent an indictment to the court in relation to Vice Admiral, Deputy Commander of the Russian Pacific Fleet Denis Berezovsky. This was reported by the press service of the department.
Berezovsky, whose name is not mentioned in the statement, is charged with " high treason '' and 'the creation and management of a criminal organization.'
The prosecutor's office claims that on March 1, 2014, the acting president of Ukraine at that time, Alexander Turchinov, appointed Berezovsky to the post of commander of the country's naval forces (Navy), but he immediately " publicly spoke to the personnel of the Ukrainian Navy and media representatives ''; and said that he refused to comply with any decisions, orders and orders of Kiev.
The department believes that by his actions and decisions Berezovsky contributed to " conducting subversive activities against Ukraine. ''
The day after the appointment of Berezovsky as commander of the fleet, the then acting minister of defense, Igor Tnyukh, removed him from his post, appointing Rear Admiral Sergei Gaiduk to this place. The ex-commander-in-chief swore allegiance to the " Crimean people ''. The Prosecutor General's Office of Ukraine opened a criminal case against Berezovsky under the article on high treason.
At the end of March 2014, Russian Defense Minister Sergei Shoigu appointed Berezovsky as deputy commander of the Russian Black Sea Fleet. And in 2018, he became deputy head of the Pacific Fleet.
At the beginning of this year, Berezovsky came under sanctions imposed by the National Security and Defense Council (NSDC) of Ukraine.
Crimea became Russian following a referendum in 2014 year: 95% of those who voted were in favor of joining the republic to Russia. Kiev did not recognize the results of the vote. Moscow considers the issue of the peninsula's ownership closed.
Subscribe to RBC's YouTube Live broadcasts, videos and recordings of programs on our YouTube channel