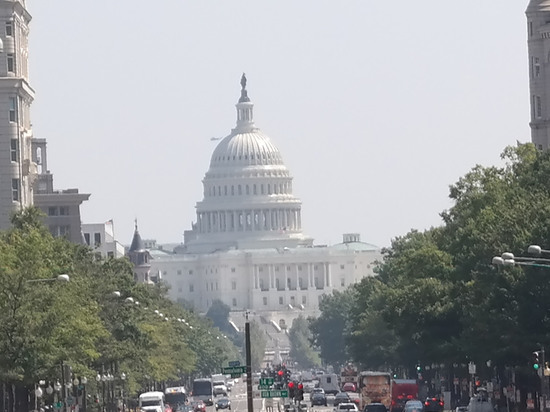 Photo: Mikhail Verny
The "Putin Accountability Act" is presented in the United States – a bill on new sanctions against Russia. The initiative was submitted to the US Congress on January 19.
According to the Washington Post, the bill was introduced by Republican Senator Jim Banks. This proposal was supported by another 38 congressmen. The text of the bill has not yet been officially published, but the publication provides data on what measures against Russia it proposes.
The initiative involves the introduction of personal sanctions against Russian officials and security officials, including the press secretary of the Russian President Dmitry Peskov , Prime Minister Mikhail Mishustin, Moscow Mayor Sergei Sobyanin, Chairman of the TFR Alexander Bastrykin, Director of the FSB Alexander Bortnikov.
In addition, personal sanctions will be imposed on representatives of large businesses and journalists Margarita Simonyan, Vladimir Solovyov, Konstantin Ernst .
At the same time, Russian-backed forces in the Donbass will be recognized as terrorists, and Russia will be declared a "sponsor of terrorism."
Transactions with Russian public debt will be banned, measures against Nord Stream 2 will be introduced , as well as stopped the dialogues on cybersecurity and strategic security.