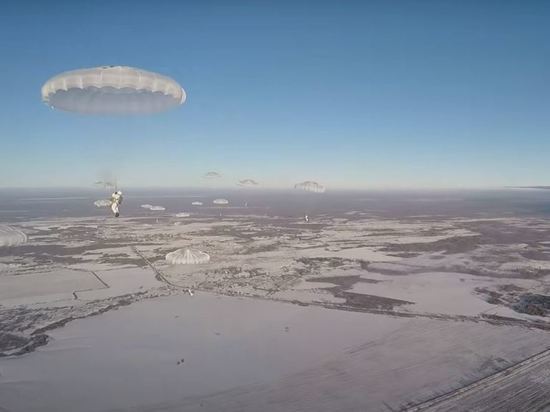 Photo: Still from video
Two servicemen of the Armed Forces of the Russian Federation were killed during the landing at a training ground in Belarus. This is reported by the Ministry of Defense of the Russian Federation.
A sudden gust of wind led to the convergence of parachutes for two servicemen. Both of the victims are contract soldiers, highly qualified parachute instructors. One of the servicemen tried to stop his colleagues from falling with a reserve parachute.
But due to insufficient altitude, the system did not work. Two servicemen were injured and were taken to the hospital, but, despite the efforts of the doctors, they died.
Today, a joint tactical airborne assault of the Special Operations Forces of the Armed Forces of the Republic of Belarus and the Airborne Forces of the Armed Forces was landing on the territory of Belarus Of the Russian Federation as part of a battalion tactical group. The paratroopers had to perform a number of tasks, including practicing capturing and holding a bridgehead, searching for and destroying enemy sabotage and reconnaissance groups and designated targets.