Putin may come to Turkey after a visit by a delegation led by Deputy Prime Minister Alexander Novak, Turkish media reported.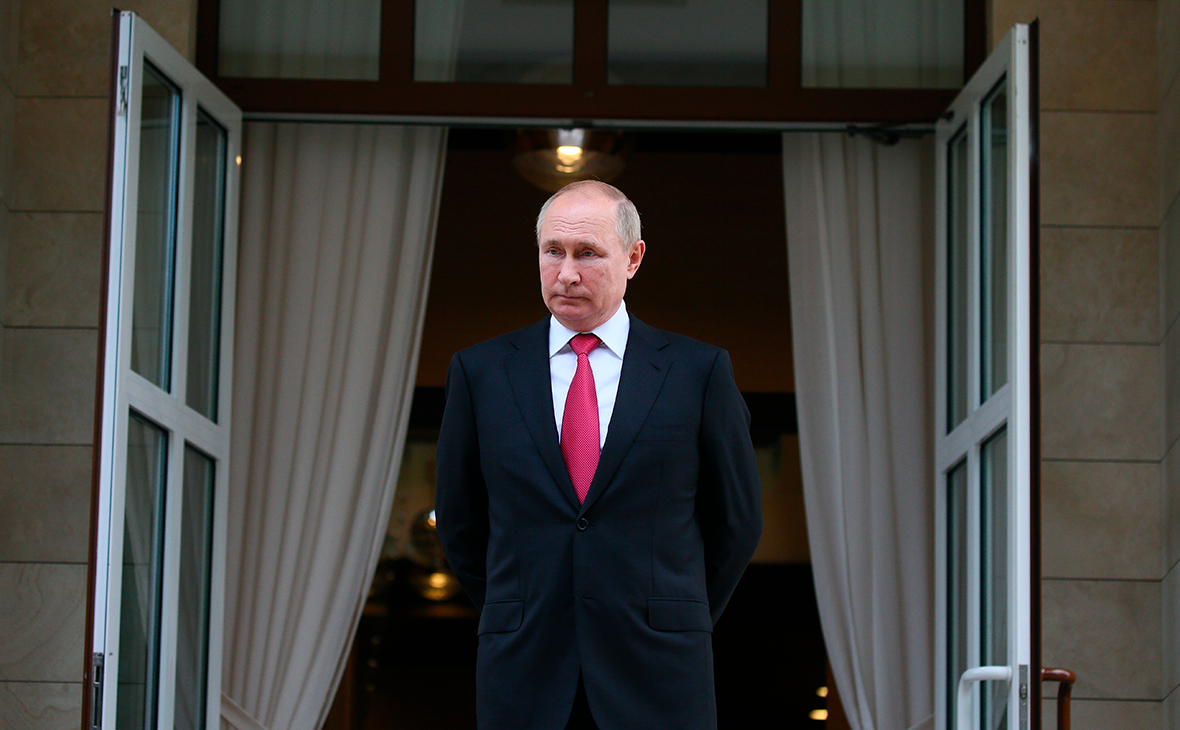 Vladimir Putin
Russian President Vladimir Putin may visit Turkey in the coming days, Star and Yeni Şafak newspaper write.
"President Recep Tayyip Erdogan invited Russian President Vladimir Putin, whom he phoned, to Turkey for a high-level business meeting. In this regard, Putin is expected to visit Turkey in the coming days, — said in the publication.
The meeting may take place after the visit of the delegation headed by Deputy Prime Minister Alexander Novak. On May 18, in Ankara, Russian representatives will discuss with Turkish colleagues Turkey's investment opportunities, as well as the logistics of goods.
Kremlin spokesman Dmitry Peskov denied plans for Putin's visit to Ankara in the coming weeks, TASS reports.
Since the beginning of Russia's military operation in Ukraine, Turkey has repeatedly offered assistance in negotiations between the countries. Erdogan spoke with Putin on the phone several times. On April 26, he pointed out that it was important to cease fire in Ukraine and ensure the effective operation of humanitarian corridors. Erdogan urged to maintain "positive momentum" delegations at the talks in Istanbul on March 29, as well as to accept an offer to meet with President of Ukraine Volodymyr Zelensky.
In turn, the Russian president told Erdogan that Kyiv should take political responsibility for those blocked at the Azovstal plant. Ukrainian military and "militants of nationalist battalions" and order them to lay down their arms.
Read on RBC Pro Pro Consulting services are in demand more than ever: what companies want Articles Pro Lockdowns in China threaten a new logistical crisis. What to Expect Articles Pro 40% per year is already the norm: how Argentina lives in conditions of record inflation Articles Pro Four examples of reverse logistics and what benefits you can miss Articles Pro The risk of an eternal bear market is real. In which stocks to sit out the fall Forecasts Pro The most relevant platforms for promotion today: a large overview Instructions Pro Castness, startups, caution – what you need to know about business in India p>
On May 2, the Turkish president announced a telephone conversation with Putin and said that Turkey wants to gather the presidents of Russia and Ukraine in Istanbul or Ankara.
Later, Deputy Prime Minister of Ukraine Irina Vereshchuk announced that Turkey agreed to mediate in negotiations on the evacuation wounded soldiers from the Azovstal plant in Mariupol. The press secretary of the Turkish president, Ibrahim Kalyn, also said that Turkey offered to evacuate the wounded Ukrainian soldiers across the Black Sea to Istanbul, but Moscow did not accept such an offer. The head of Chechnya, Ramzan Kadyrov, whose units are involved in hostilities in Ukraine, urged Erdogan not to save the "godless" 53 seriously wounded soldiers were taken to a hospital in DPR-controlled Novoazovsk, another 221 people were sent to Olenovka, they are expected to be exchanged.
blocking