Truss urged to support Kyiv, and not to advance the solution of the conflict with the cession of territories The approach of the early achievement of a peaceful settlement, promoted by the West, is not appropriate, Truss said. According to her, Europe cannot afford a "quick peace", which means Ukraine's refusal of territories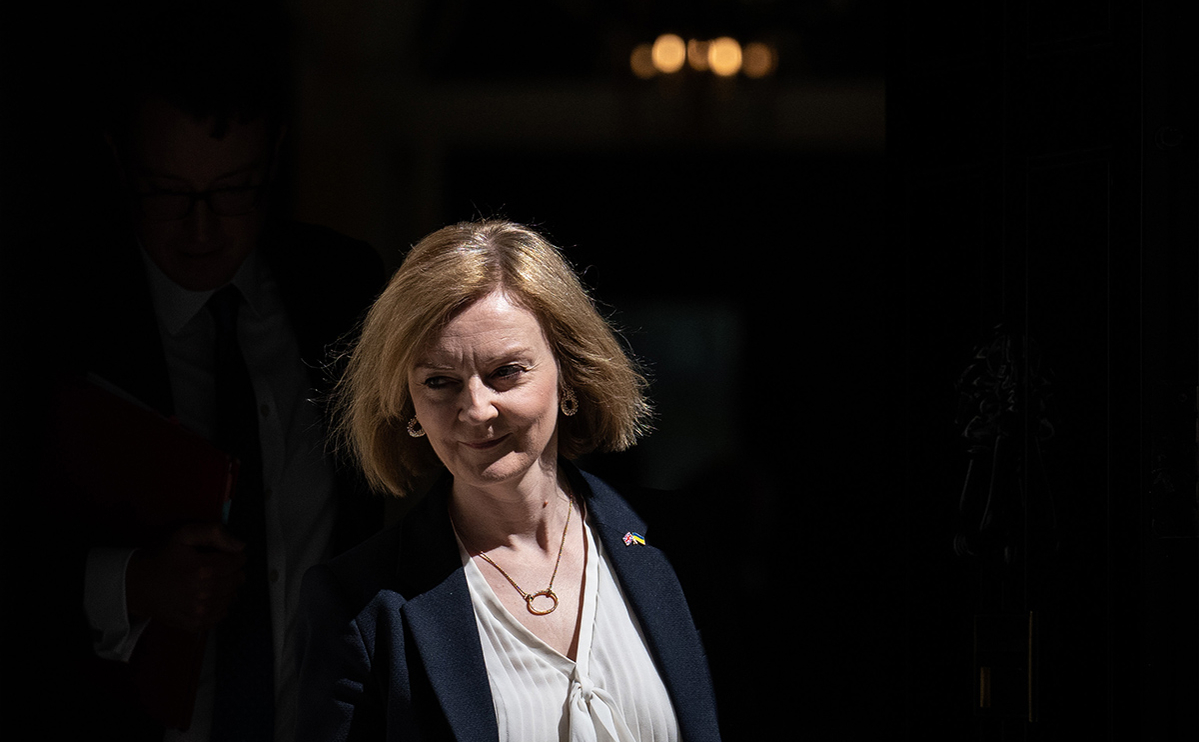 Liz Truss
Western countries should remain united in the issue of support for Ukraine and stop promoting an approach that implies an early peaceful settlement with territorial concessions to Ukraine, British Foreign Secretary Liz Truss said in an interview with European newspapers.
"Ultimately, it is about what the Ukrainians want. President [Ukraine] Volodymyr Zelensky has made clear what he wants. We must support him in this. The approach of quickly reaching a peaceful settlement, promoted by the West, is not appropriate. We can't afford a quick peace that means giving up [Ukraine's] territories," — Truss said (quote from Welt).
According to the British minister, Western countries must make sure "that Russia will be forced out of Ukraine."
In this regard, Truss urged Western countries to remain united in the issue of support for Ukraine and "not show signs of fatigue." "We must make people in our countries understand that if we do not support Ukraine, the costs will be much higher in the long run. <…> If Russia wins, it will cause much more damage, & mdash; she said.
Among the necessary, in her opinion, the head of the British Foreign Office called the strengthening of NATO's eastern flank and an increase in defense spending.
In the last month, a number of politicians— both Western, in particular British Prime Minister Boris Johnson, and Ukrainian— began to notice "fatigue" from the ongoing conflict and its consequences. According to Ukrainian Foreign Minister Dmitry Kuleba, a number of countries in Africa, Asia and the Middle East offered Kyiv to stop resisting Russian forces so that Ukrainian ports would be unblocked and grain exports would continue. The Minister called this initiative "an unthinkable proposal."
Read on RBC Pro Pro Is it true that you can catch a cold under air conditioning? Where it will lead Articles Pro Stop cluttering up the warehouse: we build a procurement system in six steps Instructions Pro Which Russian companies can return to paying dividends Articles Pro How H&M became a $ 23 billion holding, but never defeated a competitor Articles Pro Both robots and people: how to write a working SEO-optimized text Instructions Pro Loves cola and hates sports: how the anti-life Elon Musk lives Articles
According to Zelensky, Ukraine intends to return the territories lost after February 24 and only under this condition will it return to the negotiating table. However, a number of officials in the White House are increasingly doubtful that Kyiv will be able to restore its previously held positions, CNN reported, citing sources. According to the channel's interlocutors, the US presidential administration began to discuss whether there is a need for Ukraine to recognize territorial concessions in order to end the conflict as soon as possible. At the same time, Washington does not intend to put pressure on Kyiv in this matter, they added.
Russia has been conducting a military special operation in Ukraine since February 24. President Vladimir Putin called its goals the protection of the population of Donbass from "genocide", as well as the "demilitarization" of and "denazification" neighboring state. He repeatedly emphasized that military action was a necessary measure in response to a "real threat"; to Russia.
Authors Tags Subscribe to VK RBC Get news faster than anyone else