State Department: Russia handed over to the United States a response to proposals to de-escalate the Ukrainian crisis According to him, the United States considers a public discussion of the answer "unproductive" and leaves the choice to Moscow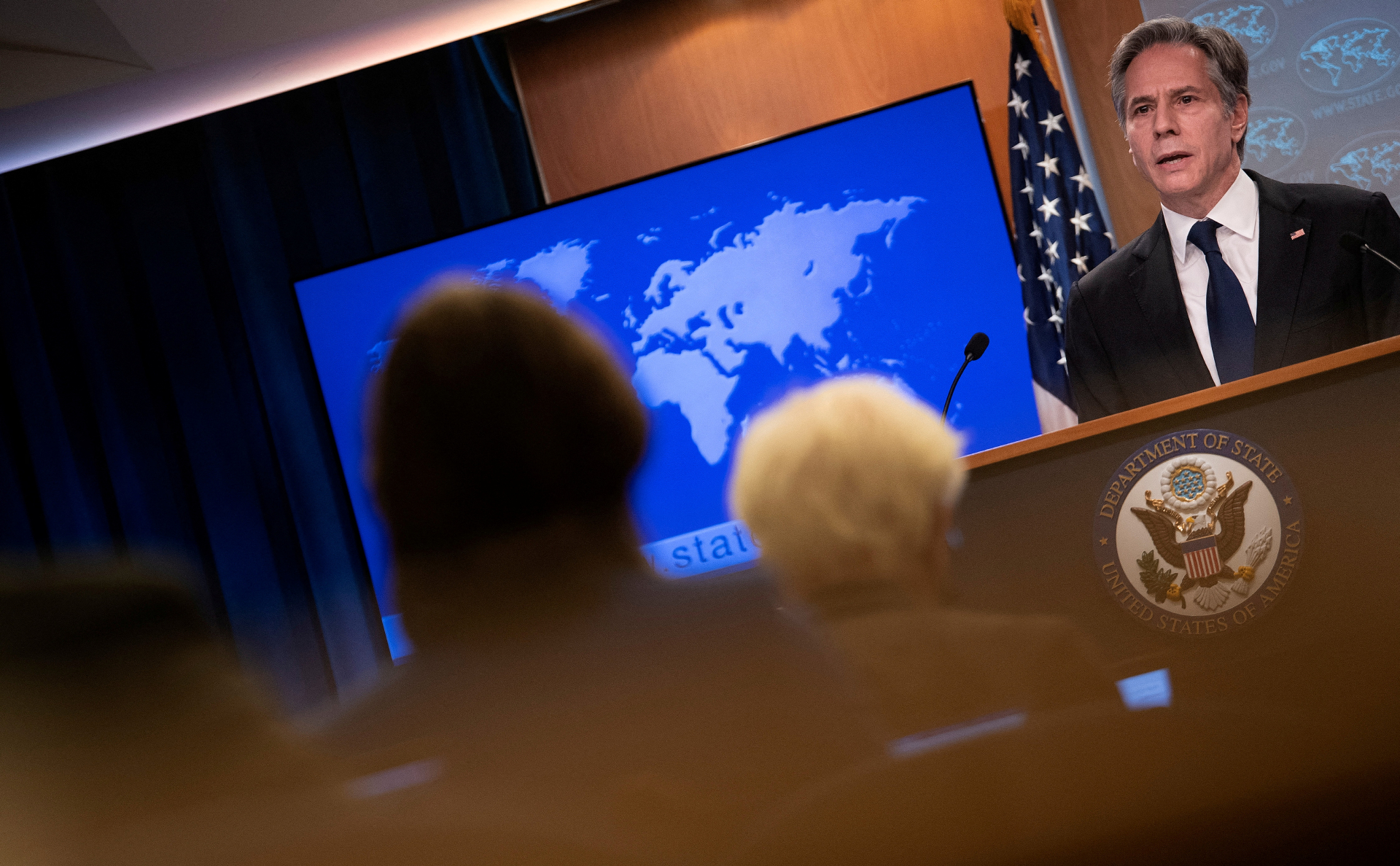 Russia gave the United States a written response to proposals to de-escalate the situation around Ukraine, Reuters reports, citing a representative of the State Department (his name not named). The Washington Post also writes about this.
"We can confirm that we have received a written response from Russia," — reported in the department. Tamne began to disclose the contents of the document, indicating that the United States considers "unproductive" its public discussion, and this issue should be decided by Moscow: "Let's leave it up to Russia."
"We remain fully committed to dialogue to resolve these issues and will continue to consult closely with our allies and partners, including Ukraine»,— added a State Department spokesman.
Russia sent its response to the United States ahead of a telephone conversation between Foreign Minister Sergei Lavrov and Secretary of State Anthony Blinken, due on Tuesday, February 1.
The Russian side handed over to the US and NATO its requirements for security guarantees in December last year. Among the main points were the alliance's refusal to expand to the east, to include the former republics of the USSR in its composition, to conduct military activities on the territory of Ukraine and not to deploy the bloc's military forces on the territory of countries that were not members of the alliance in 1997. In early January, three rounds of talks were held in Europe with representatives of the United States, NATO and the OSCE, but they ended without concrete results. In this regard, Moscow requested written responses to its proposals.
Washington and the North Atlantic Alliance transmitted their responses on 26 January. Lavrov said that Moscow did not see in them a positive reaction to Russia's main provision of non-expansion of NATO. According to the minister, a serious dialogue is possible only on minor issues. President Vladimir Putin also pointed out that Washington and Brussels did not take into account "Moscow's fundamental concerns" in their responses.
At the same time, Lavrov called the US response "a model of diplomatic decency." compared to the document received from NATO. According to US Ambassador to Russia John Sullivan, the United States response paves the way for de-escalation and diplomacy. It contains proposals for measures for mutual transparency, including armaments in Ukraine, exercises in Europe, potential arms control measures, and also takes into account a number of Russian concerns, the diplomat said.
Subscribe to VK RBC Get news faster than anyone else