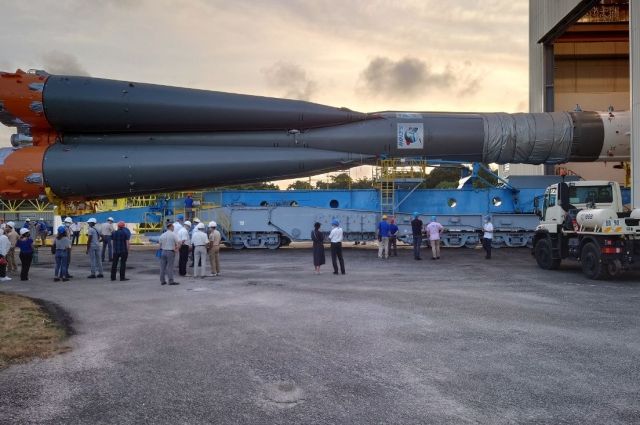 Soyuz-ST-B launch vehicle installed at the launch site at the Kourou cosmodrome in French Guiana, according to the Roscosmos website.
The launch is scheduled for December 2 at 03:31 Moscow time. The rocket is to launch two Galileo FOC spacecraft into orbit.
Two Russian Soyuz-ST launch vehicles; were brought to Guiana this fall. Since October 2011, 25 Russian rockets have been launched from the Kuru cosmodrome. & Nbsp;
Earlier it became known that on December 29, 34 British OneWeb communications satellites will fly on Soyuz.