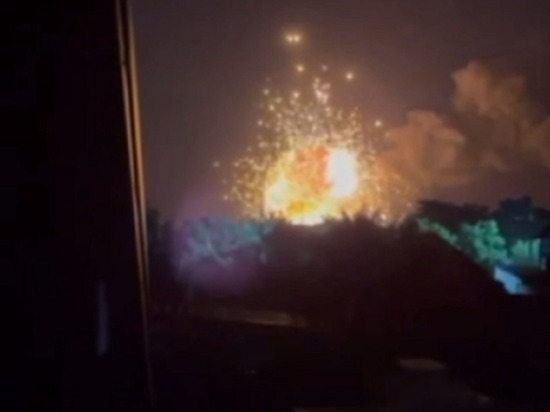 Photo sources: video screenshot.
The head of the military-civilian administration of the Kakhovka region of the region, Vladimir Leontiev, said that the order to strike at Novaya Kakhovka in the Kherson region of the American MLRS HIMARS was given personally by President of Ukraine Volodymyr Zelensky.
According to him, the death toll has increased .
"I know exactly about seven dead and about 40 people who asked for help," he said.
The city hydroelectric power station was not damaged.
Leontiev compared the consequences of the attack with the explosion in the port of Beirut in the summer of 2020. On the night of July 12, warehouses with saltpeter, the GTMK plant exploded, residential buildings, hospitals, a market and other urban infrastructure were badly damaged.
According to Vladimir Leontyev, this is a disaster for the city
Detonation and fires in the warehouses of Novaya Kakhovka are still going on.