"In this situation, many countries will have to make difficult decisions"
Can Turkey, using the Montreux Convention, close the Bosporus and Dardanelles for the passage of ships from the Black to the Mediterranean Sea in connection with Russia's military operation in the Donbass? To this question «MK» answered military expert, Captain 1st rank of the reserve Vasily Dandykin.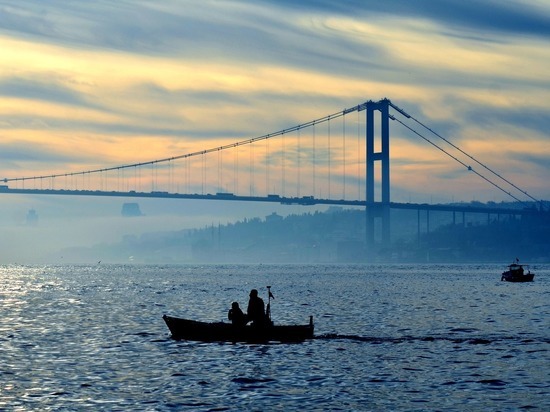 Photo: pixabay.com
"Turkey can close these straits only if the war begins with the participation of Turkey, that is, if Turkey is attacked," the expert said. – But given the special friendly relations between Turkey and Ukraine, there may be options. Turkey, as you remember, did not support the annexation of Crimea to Russia, sold Bayraktar drones to Kiev, builds ships for Ukraine… These facts will have to be taken into account. But, on the other hand, the East – delicate matter. Turkey also has good relations with Russia. This applies to gas, and the construction of a nuclear power plant, and many other components, including the sale of our S-400 air defense systems to it. Therefore, of course, Turkey will look here.
According to the expert, many countries will have to make difficult decisions in this situation. Including Turkey.
"In fact, everything is, of course, very difficult," he says. – For the Black Sea state of Turkey, the decision to close the straits will be more important than, for example, the decision to participate in the Syrian conflict. But remember, this is not about war. This is a special military operation, a variant of peace enforcement. That is, the ongoing events cannot be classified as a war. War – quite another matter. So in this regard, Turkey has a chance not to make such a difficult decision for itself as closing the straits, even though Turkey – member of NATO. I want to remind you that even during the Great Patriotic War, when Turkey maintained a rather dubious neutrality with respect to Germany, it allowed our ships, including the Mikoyan icebreaker, to pass through the Bosphorus and go to the Far East. It was right during World War II.
During the operation to force Georgia to peace in August 2008, Turkey also did not block the Bosphorus. So in this situation, we have every chance to hope for the best.