"Kyiv's lies and defective Western weapons"
On the eve of May 9, the Russian military department prepared an information bomb for President Zelensky's team. Videotaped testimonies of the captive commander of the 36th Marine Brigade of the Armed Forces of Ukraine (APU), Colonel Volodymyr Baranyuk, have been made public. The very one who was declared dead in Kyiv and even managed to be posthumously awarded the heroic title.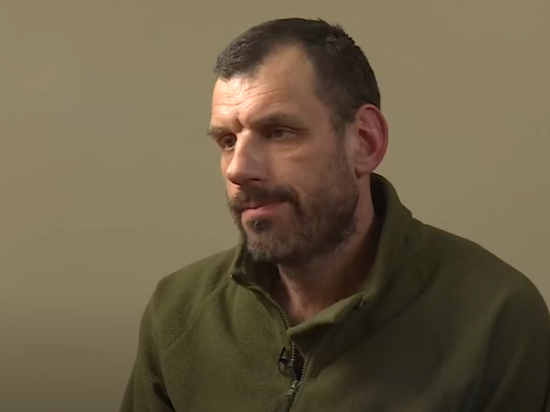 Photo: Frame from video
The captive brigade commander dealt a severe blow to the reputation of Zelensky and his team by his very fact of "resurrection". But this is not enough. The commander of the brigade, which almost at full strength (more than 1,300 people) surrendered in Mariupol, accuses Kyiv and the military leadership of incompetence, lies and betrayal.
Military expert Mikhail Khodarenok, after analyzing the testimony of the Ukrainian brigade commander, highlighted the main in his testimony. He wrote about this in his Telegram channel.
According to the brigade commander and his chief of staff, the defense of Mariupol was poorly prepared, positions were taken hastily, without equipment. The defense was led by militants of the Azov regiment (banned in the Russian Federation), who are specialists in "tearful videos" and posts on social networks.
Internet. At one of them, for example, a starving militant offered to exchange held civilians for food. Based on approximately 66 kg of rations per person.
During the fighting in Mariupol, according to the Ukrainian brigade commander, the "Azovites" "ran like hell to Azovstal and settled there, leaving their comrades."
A special topic is the quality of Western weapons that NATO supplies to Kyiv. American Javelin anti-tank systems and Swedish-British NLAWs arrive at the front line in a broken state. They were not allowed to use them by the military of the Armed Forces of Ukraine in battle. There was only the theoretical part of the training, they were also allowed to hold it on a video camera.
The last cartridges were distributed to the marine units on April 7th. That is, at least five days before the breakthrough attempt. And today is May 8 already.
As for the help that the blockaded Ukrainian marines asked the Kyiv leadership for, "Kyiv abandoned its people and lied that there would be help."
Colonel Baranyuk I tried to break out with my inner circle on my own – it didn't work out.
"The military in Mariupol obeyed the National Guard and Azov, and under their" wise leadership "everything slipped into encirclement and captivity," Khodarenok notes. "This is all you need to know about the brilliant Ukrainian strategy and the NATO forces that prepared it."