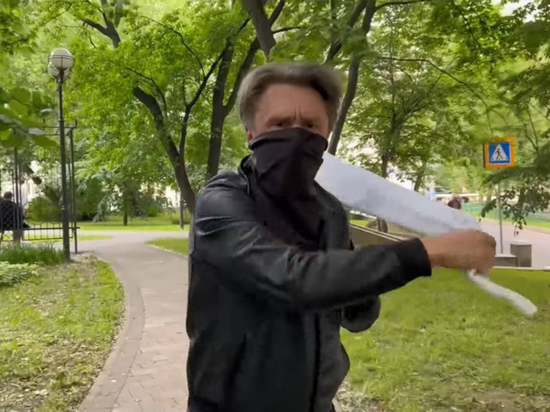 Photo: Frame from video
Ksenia Sobchak reacted to the new near-political attack of her former friend, musician Sergei Shnurov, who this time was directed not against her, but against the journalist Alexander Nevzorov (recognized as a foreign agent in the Russian Federation). Earlier, Shnurov and his colleagues recorded a video with a song in which he makes fun of Nevzorov because of his political position. Among other things, the song contained the words "worm" and a rough designation of the gluteal part of the body.
Sobchak posted a comment on this video on the social network, recalling Shnurov that she had previously considered him a friend and did not understand why he abruptly broke off relations with her. As for Nevzorov, she considered the attack against the journalist a logical continuation of the model of behavior chosen by Shnurov: according to Sobchak, Shnurov had previously been a close friend, criticized the authorities with him, but now he forgot about his former friendship. In her post, Sobchak suggested that Shnurov's character and behavior began to change when he had a new wife.
She also expressed the opinion that the former friend was very quickly spoiled by those who today have influence on him. At the same time, after some details were mentioned – a couple of names, as well as one of the "departments". It is worth noting that this post hung for no more than a couple of minutes – Sobchak deleted it and posted a new entry on a completely different, neutral topic.
Nevzorov himself also reacted a little earlier to Shnurov's song about himself, suggesting that " they" are very afraid of his author's programs on the Internet, since they use such methods to discredit them. Nevzorov refused to talk about Shnurov himself: "I never urinate on the graves of friends."