Sky News: British Prime Minister Johnson will send Secretary of Defense Wallace to Moscow The Minister of Defense of the United Kingdom, Wallace, invited Shoigu to London in mid-January to discuss the situation around Ukraine. Shoigu responded by offering to hold talks in Moscow. Wallace is expected to accept the invitation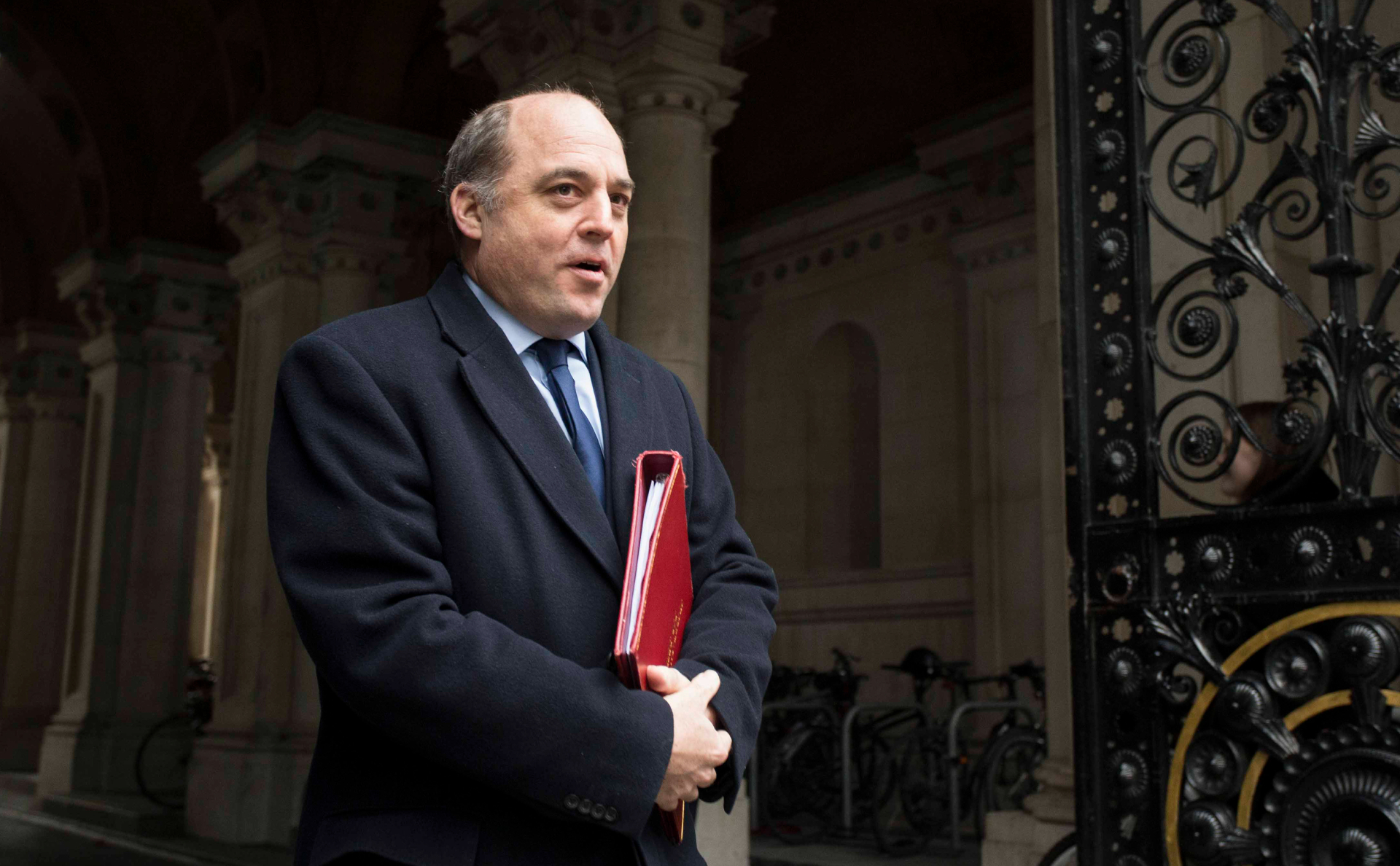 British Defense Secretary Ben Wallace
British Prime Minister Boris Johnson is expected to instruct Defense Secretary Ben Wallace to accept the offer of his Russian counterpart Sergei Shoigu to visit Moscow, Sky News reports, citing a source in the kingdom's government. He did not specify when the British minister's trip might take place.
"The prime minister's position is that the situation in Ukraine is the biggest test of NATO's unity and determination in decades,"— said the interlocutor of Sky News.
According to him, Johnson believes that it is "extremely dangerous" to stay away from the situation with Ukraine, he is informed about developments every day.
A few days ago, Wallace invited Shoigu to London to discuss the situation in Ukraine. The Russian Minister of Defense, in a reply letter, confirmed "the readiness to discuss all topical security issues", but offered to hold talks in Moscow "at any time convenient for the British Minister of Defense. Shoigu added that the resumption of contacts in the spirit of goodwill between Russia and the UK would help reduce tensions in Europe.
The head of the Russian department recalled the meeting of the parties in London in 2013 in the 2+2 format (Shoigu and Foreign Minister Sergei Lavrov met with their British counterparts Philip Hammond and William Hague). Then, according to Shoigu, the countries demonstrated "the possibility of a constructive dialogue."
January 22, TASS and RIA Novosti citing diplomatic sources, they said that British Foreign Secretary Liz Truss would visit Moscow in February. According to the interlocutors of the agencies, the minister "asked for the opportunity to come to Moscow for talks with [Russian Foreign Minister Sergei] Lavrov", the Russian side agreed.
The Foreign Office previously stated that the situation in Ukraine is a priority for British foreign policy. The Foreign Ministry stressed that the country has "reliable contingency plans to respond to any events."
At the end of last year, the situation on the Russian-Ukrainian border escalated: several foreign media wrote that Moscow was pulling troops to it, and drew conclusions about the impending Russian invasion of Ukraine. After that, Western politicians also began to speculate about a possible attack. Western countries have repeatedly called on Russia to de-escalate and threatened it with "unprecedented sanctions"; in case of military aggression. The Russian side rejected the accusations of preparing the invasion.
Subscribe to Instagram RBC Get news faster than anyone else