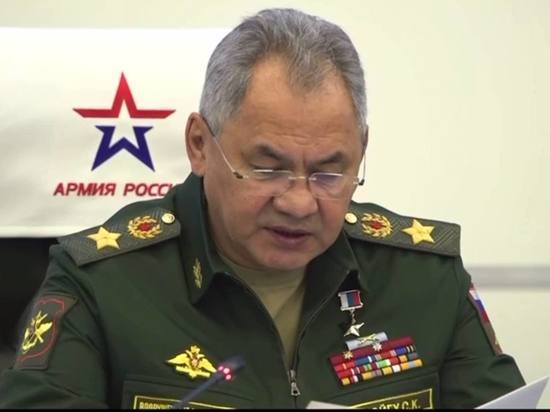 Sergei Shoigu. Photo: TV broadcast frame.
Russian Defense Minister Sergei Shoigu, at a plenary meeting of the First International Anti-Fascist Congress on Saturday, named the reason for the decision to conduct a special military operation on the territory of Ukraine.
As the head of the Russian Defense Ministry noted, the Kyiv regime " over the course of eight years he has committed egregious crimes against citizens of the DPR and LPR."
Shoigu stressed that during this time thousands of innocent people, including children, had died, while the North Atlantic Alliance began to develop the territory of Ukraine, and Ukraine has embarked on NATO membership.
"All this has created unacceptable threats to Russia's security," the Defense Minister said in a statement.
Shoigu noted that Supreme Commander Vladimir Putin background, "made the only right decision to conduct a special military operation", the main goal of which was "to protect the inhabitants of Donbass from genocide by the Kyiv regime."