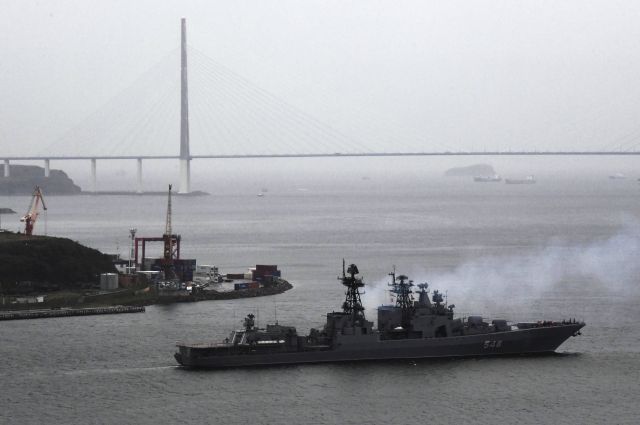 Almost two dozen warships and support vessels of the Pacific Fleet took part in scheduled exercises with firing at the combat training grounds of the Sea of ​​​​Japan and the Sea of ​​Okhotsk, RIA Novosti reports with reference to the press service of the fleet.
The crews of the ships will work out joint maneuvering, interaction with naval aviation, and air defense of the detachment, the department specified. At the final stage, the ships will carry out artillery and rocket firing. As the press service said, they will work out the tasks of ensuring the security of maritime communications and areas of maritime economic activity in the eastern territories of the Russian Federation.
Among the ships taking participation in naval exercises, Thundering", "Perfect", "Loud" and "Hero of the Russian Federation Aldar Tsydenzhapov", the frigate "Marshal Shaposhnikov", "ships" "Admiral Panteleev" and "Marshal Krylov". "Small missile and small anti-submarine ships, minesweepers and missile boats will be involved in the episodes."
Teachings are carried out in accordance with the training plan of the RF Armed Forces for the current year. They are led by the commander-in-chief & nbsp; Navy Admiral Nikolai Evmenov. The main focus of the activities is to work out actions to protect Russian national interests in the World Ocean and counter threats to the Russian Federation.
The day before, detachments of warships of the Black Sea Fleet returned to the permanent bases of the Crimean and Novorossiysk naval bases after exercises in the Black Sea sea.
It was also reported that the ships of the Russian Navy conducted firing exercises in the Black Sea. The participants of the maneuvers worked out the actions of the fleet to protect Russian interests in the oceans.