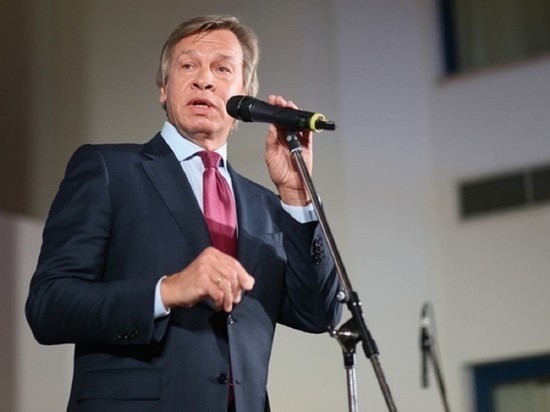 Photo: Evgeny Semyonov
American political scientists know nothing and do not want to know about the attitude of Russians to what is happening in Ukraine. They live in their own little world, where they feel comfortable and comfortable.
Senator Aleksey Pushkov characterized the last statement of US Ambassador to Russia Mike McFaul about Russia's fear of "democratic Ukraine" in Telegram.
He called this thesis, repeated in every way, "amazing stupidity." In his opinion, US specialists live in false ideologemes, where they feel comfortable and comfortable.
"It is difficult to find people in Russia who would dream of a life like now in Ukraine. It is impossible to envy her. And those few who would like the same bedlam for Russia have already mostly moved to the West," the senator wrote.
Thus he commented on McFaul's statement that the real threat to Russia is not Ukraine's NATO, and its democratic regime.
Earlier, Pushkov responded to the statement of French Foreign Minister Jean-Yves Le Drian on the principles of containing Russia. The senator predicted a passive role for Paris in this process.