This is due to the unprofessional work of ambassadors
Experts have repeatedly stated that the West is largely responsible for the growth of anti-Russian sentiment in Ukraine. However, the former chairman of the Supreme Council of the RSFSR, Ruslan Khasbulatov, believes that Ukraine has gained "anti-Russian speed", including due to the fact that Russian ambassadors Mikhail Zurabov and Viktor Chernomyrdin failed in their work in the country.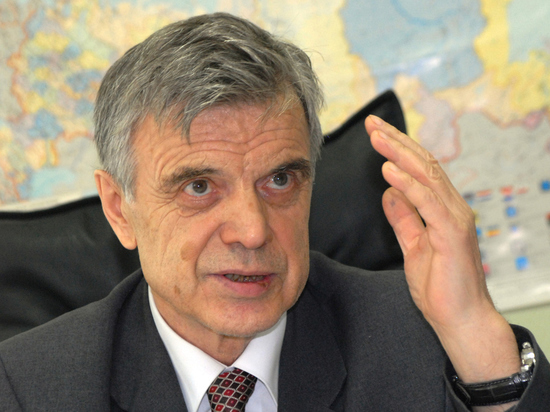 Photo: Alexander Kornyushchenko
In a conversation with NEWS.ru, Khasbulatov noted that Zurabov after his appointment as ambassador to Kyiv, he did nothing useful there. In his opinion, in such a huge country neighboring the Russian Federation, the most experienced Russian diplomat with a huge analytical apparatus should work. However, as Khasbulatov noted, what Zurabov did in Ukraine is known only to him.
The politician recalled that before Zurabov, Viktor Chernomyrdin worked as an ambassador. He admits that he knew this man well and wondered what he could do in Ukraine. According to Khasbulatov, Chernomyrdin was not drawn to the role of ambassador primarily because of his intellectual qualities. He summed up that the two "great ambassadors" failed their work.
In addition, Khasbulatov specified that after the start of the Maidan in Ukraine, European countries immediately intervened in the situation, President Yanukovych was overthrown, and the ambassadors, in turn, reported to Russian President Vladimir Putin that " ;everything is fine, everything is fine. The politician believes that because of this, Russia does not need to "relieve itself of part of the blame" for what is happening in Ukraine.
Khasbulatov also added that Ukraine, to some extent, repeats the mistakes of Russia in the 1990s, hoping for help from the West. In his opinion, there is now "unbridled faith" in the country; to Western countries, which was repeated there in a more difficult and lengthy phase.
Read also: The Federation Council threatened Lithuania with the loss of sovereignty due to transit to Kaliningrad