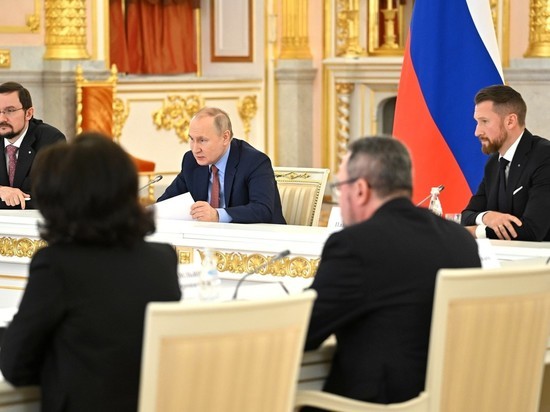 Photo: kremlin.ru
Russian President Vladimir Putin began a large meeting of the Russian Security Council with a discussion of the situation in Donbas. He stated that Moscow initially wanted to solve all problems peacefully.
However, Kiev has already carried out punitive operations in the region twice. According to the head of state, all these years the inhabitants of Donbass were actually mocked.
"The Kiev authorities are not going to implement the Minsk agreements, they have publicly stated this many times. The purpose of today's meeting of the Security Council is to determine steps on Donbass, bearing in mind the appeal of the DPR and LPR with a request to recognize their sovereignty. The issues of recognizing the DPR and LPR are closely related to the global problems of ensuring security in the world, and in Europe in particular," the head of state said.
Putin said that the Security Council would consider this issue. The President stressed that not all citizens of the republic recognized the "anti-constitutional and bloody" coup in Ukraine.
The Russian president added that the threats to Russia would increase many times over if Ukraine was accepted into NATO. He asked Foreign Minister Sergei Lavrov and Deputy Head of the Presidential Administration Dmitry Kozak to report on their vision of the situation in Donbass.
"There is a threat that Kiev will start to retake Crimea, since they do not recognize its entry into the Russian Federation, and NATO will turn on into these events," the president admitted.
The head of the Duma Committee on the CIS, Leonid Kalashnikov, said that if Putin makes a statement recognizing the DPR and LPR, then tomorrow this issue will be discussed in the State Duma.
"We talked with Macron until two o'clock in the morning, he assures that there are changes in the American position. We need to understand what they are," the Russian president summed up.
Earlier, the heads of the DNR and LNR turned to President of Russia with a request to recognize their independence and conclude cooperation agreements. They are especially interested in the defense sector.
Putin made a statement at the Security Council on the situation in the Donbass: video
Watch the related video