The day before, the Russian Ministry of Defense announced that a total of 959 soldiers were taken out of the plant. Before that, according to the estimates of Ukraine and the DPR, about a thousand people remained at Azovstal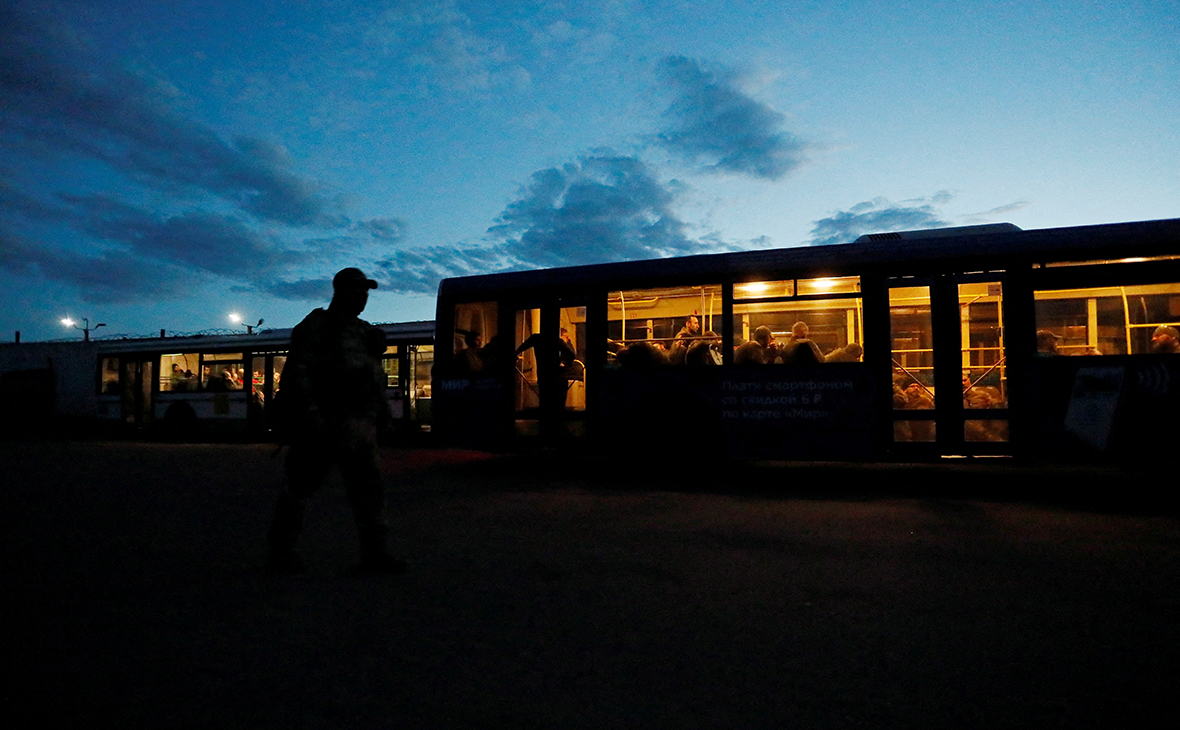 From the territory of the metallurgical plant "Azovstal" in Mariupol, more than half of the Ukrainian military blocked there came out, said on the air of the Solovyov.Live channel; head of the Donetsk People's Republic Denis Pushilin.
«More than half have already left, more than half have laid down their arms and left with a white flag»,— he claims (quote from RIA Novosti).
The Russian Ministry of Defense announced on the eve that a total of 959 people had been taken out of the plant since May 16: according to the department, 80 were injured, of which 51 soldiers were placed in the Novoazovsk hospital in the DPR.
May 10, Deputy Prime Minister of Ukraine Irina Vereshchuk reported that at that time at Azovstal there were more than a thousand Ukrainian soldiers. "There are those who have received serious injuries and need urgent evacuation," — she emphasized in an interview with AFP. A similar assessment was given by Pushilin— about 1.2 thousand military personnel of the Armed Forces of Ukraine.
The Ukrainian side called the number of exported from "Azovstal" military on May 16: according to the General Staff of the Armed Forces of Ukraine, 53 seriously wounded were brought to Novoazovsk, where they will be provided with medical care. Another 211 Ukrainian servicemen were taken through the humanitarian corridor to Yelenovka, which is also under the control of the DPR. The agency expressed confidence that the military would be exchanged.
At the same time, the Russian State Duma is discussing the issue of banning the exchange of "Nazi criminals" so that they can be brought to justice (the Russian authorities have repeatedly called the Azov battalion a neo-Nazi association; its symbols have been included by the Ministry of Justice in the list of extremist materials, and the Supreme Court intends to consider the recognition terrorist battalion).
Read on RBC Pro Pro 40% per year is already the norm: how Argentina lives in conditions of record inflation Pro Marathon for Brazilians: how do Russians make money in Latin America the company during downtime Articles Pro The profession of a salesperson is still not prestigious: what awaits her in the future Instructions prisoners of war. "The only thing I want to recall is [President Vladimir] Putin's statement that they will be treated in accordance with international laws," — he said. Ukrainian President Volodymyr Zelensky emphasized: "We hope that we can save the lives of our guys. <…> I want to emphasize that Ukraine needs Ukrainian heroes alive. This is our principle».
Article content Authors Tags Subscribe to Telegram