NYT: Russia is going to evacuate 30 diplomats from Ukraine According to the source of the publication, the children and wives of diplomats left Ukraine in early January. In the coming days, he added, it is expected that 30 employees of consulates in Kiev and Lvov will leave the country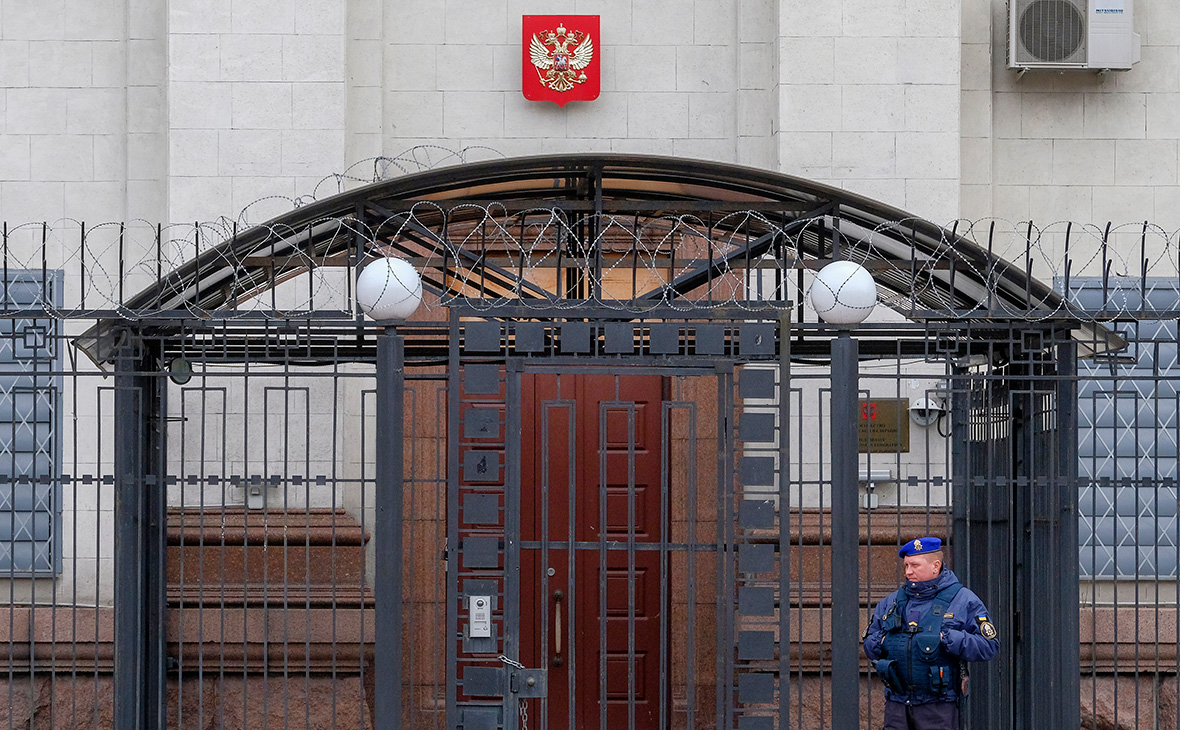 The building of the Embassy of the Russian Federation in Ukraine
Diplomats at two Russian consulates in Ukraine have been ordered to prepare to leave the country. This was reported by The New York Times newspaper with reference to a high-ranking official of the Ukrainian security service.
At the same time, the source of the publication specified that 18 people— mostly children and wives of Russian diplomats— left Ukraine on 5 January. About 30 more people will soon leave the consulates in Kiev and Lvov, he added.
A US official said that Washington was aware of the impending evacuation. "We have information indicating that the Russian government was preparing to evacuate their family members from the Russian embassy in Ukraine in late December and early January," The statement notes.
They also clarified that Russian President Vladimir Putin still has not made a final decision on the "invasion"; to Ukraine.
RBC sent a request to the Russian Embassy in Ukraine.
The situation on the borders of Ukraine escalated last fall, when several foreign media reported that Russia was preparing an "invasion". The Kremlin has repeatedly denied all accusations and noted that the movement of troops across the territory of Russia— it is her internal affair. President Vladimir Putin, in turn, spoke about increased NATO activity near the Russian borders.
In mid-December, the Russian Foreign Ministry sent proposals on security guarantees to the US and NATO. They contained a clause on the non-expansion of the alliance to the east, in particular on the obligation not to accept Ukraine and Georgia into the bloc. Negotiations on them with Washington and NATO took place on January 10 and 12. The press secretary of the Russian President Dmitry Peskov, following the results of the talks, said that they were unsuccessful.
After that, White House Press Secretary Jen Psaki said that Russia was laying the foundation to fabricate a pretext for "invasion" to Ukraine, which, according to her, should take place between mid-January and mid-February. US Deputy Secretary of State Victoria Nuland, in turn, warned that the US had prepared 18 scenarios for sanctions in the event of an "invasion" Russia against Ukraine.
Peskov responded by saying that the sanctions under consideration, including those against the country's leadership, could lead to a complete cessation of relations between the countries, "which would not be in the interests of either Moscow or Washington." Peskov invited the US authorities to "remember at least some example of a situation where sanctions helped solve their problem."
Subscribe to FB RBC Get news faster than anyone else