After its release, the grouping of the Armed Forces of Ukraine will lose almost all supply routes
Russian troops continue to fulfill the tasks assigned as part of a special operation on the territory of Ukraine. In particular, the Ministry of Defense of the Russian Federation reported on the offensive in the Artemovsky direction, announcing the destruction of 50 nationalists and six units of military equipment, which led to the subsequent retreat of the enemy from their positions. Military expert Oleksiy Leonkov believes that Artemivsk is a key point of defense of the Armed Forces of Ukraine in the Donbass, and its release will deprive them of supplies.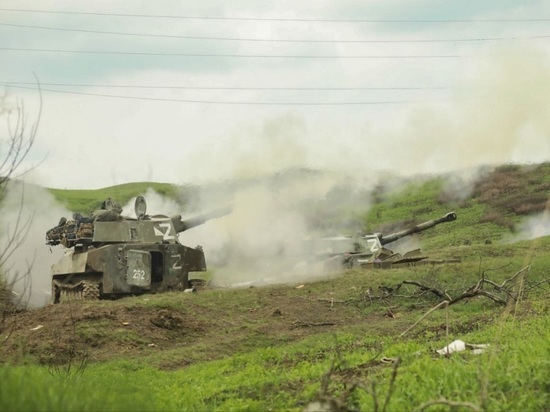 Photo: Lina Korsak
In an interview with Izvestia, Leonkov explained that after the capture of Artemovsk, the allied forces would cut the group halves the enemy. As the expert noted, from this city in the future it will be possible to enter the rear of the Avdeevskaya group or go to Kramatorsk and Slavyansk, moving to the north-west.
The specialist explained that the terrain allows you to effectively attack these two cities from here, and storming them from the north is problematic, since the Ukrainian formations in this case will be at the "dominant height", while the units of the RF Armed Forces will have to constantly go uphill.
According to Leonkov, the liberation of Artemovsk by Russian troops will lead to that the grouping of the Armed Forces of Ukraine will lose almost all the ways in which it receives supplies. In addition, the expert added that the allied forces would then be able to enter the operational space. At the same time, he stressed that wandering Ukrainian artillery batteries and MLRS are "walking" there, constantly shelling the Donetsk urban agglomeration.
Read also:Explosions in Crimea occurred after Zelensky created the de-occupation"