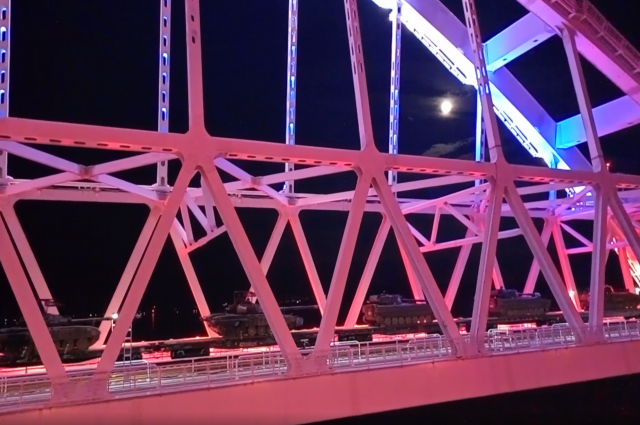 Subdivisions of the Southern Military District (SMD), after participating in tactical exercises at the training grounds of the Crimean Peninsula , make marches to their permanent deployment points by rail, the press service of the Russian Ministry of Defense reports.
According to the Defense Ministry, the personnel of the unit loaded caterpillar armored vehicles onto railway platforms at loading stations. Among them are tanks, infantry fighting vehicles and self-propelled artillery mounts.
It is specified that military equipment and military personnel will be delivered to the points of permanent deployment of military units. Upon arrival at the military units, military equipment will be prepared for the next stage of combat training.
On the eve of the official representative of the Ministry of Defense of the country, Igor Konashenkov, announced the return after the joint exercises of Russia and Belarus "Allied Resolve-2022" to the places of deployment of military personnel of the Southern and Western military districts.
Later, Russian Foreign Minister Sergei Lavrov called the past exercises planned, emphasizing that the maneuvers were not started for the "invasion" on the territory of Ukraine.
On the same day, the military of the Southern Military District began preparations for returning to the points of permanent deployment. It was reported that military equipment and the driver's staff of the units will be transported to the republics of Dagestan and North Ossetia.