Plot The Arctic is a development area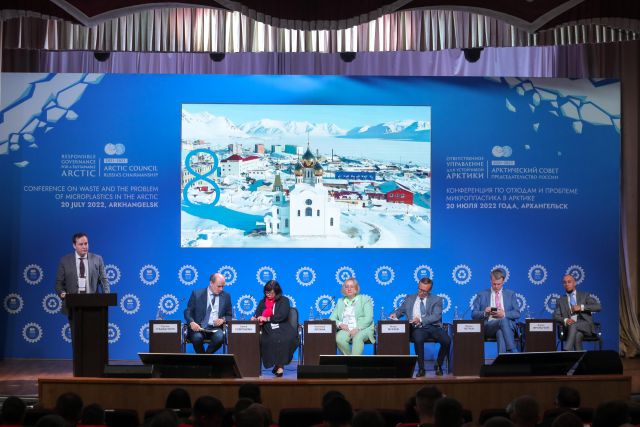 The problem of microplastics in the Arctic was discussed at a conference at the Northern Federal University of Arkhangelsk. The event was organized by the Ministry of Natural Resources and Ecology of the Russian Federation together with the Roscongress Foundation. The conference was held as part of Russia's chairmanship of the Arctic Council.
Photo: https://porarctic.ru/en/
Nikolai Doronin, Chairman of the Board of the Project Office for the Development of the Arctic, spoke about research on the problem of macroplastics. He also touched upon the topic of the educational project PORA «Plastic for business!».
«The population of Western and Northern Europe — about 300 million people, while the population of the Arctic zone of the Russian Federation and Siberia &mdash ; about 35 million. That is, plastic waste is mainly "exported"; to our northern seas» — the expert said.
According to Doronin, microplastics are fixed everywhere, but their movement along the food chain has been little studied. "Systemic measures are needed to correct the situation, and this requires constant monitoring and serious scientific research with common approaches to measuring indicators among the Arctic countries. It is difficult to isolate microplastics from organic suspension, moreover, it is difficult to study large areas and depths. Doronin emphasized that the measurement results are affected by the difference in sampling methods (units of measurement, depth and speed of trawling, even the size of the mesh). "It is necessary to develop a unified protocol for studying the level of microplastics in sea water. It is also important to strengthen environmental education, because the problem of microplastics can only be solved at the macro level, — Doronin is sure.
Up to 40% of coastal plastic waste in the Arctic belongs to recyclable and conditionally recyclable polymer fractions, said head of the Clean Arctic federal project Ruslan Gubaidullin.He also spoke about joint research with scientists from the Faculty of Biology of Moscow State University in the Barents and White Seas to identify sources of pollution. 47% of the items found on the Barents coast and in the so-called White Sea Funnel, the origin of which was identified, were produced in Russia, 23% — in Norway, and the remaining 30% — in other European countries.
The problem of waste in the Arctic zone is extremely urgent, as significant environmental damage has been accumulated over many decades. This was told by the Chairman of the Public Council under the Ministry of Natural Resources of the Russian Federation Alexander Zakondyrin.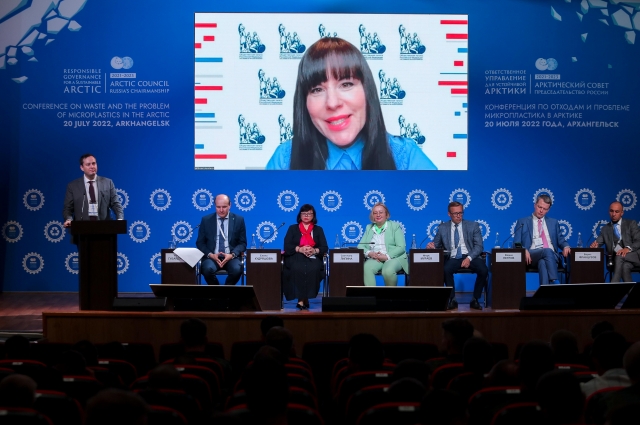 Photo: https://porarctic.ru/ru/
Over a hundred experts, heads of specialized scientific and expert organizations, as well as representatives of federal and regional departments took part in the event.
Rate the material