"Hands didn't reach"
Five foreign mercenaries who fought on the territory of Donbass on the side of Ukrainian militants were charged in the DPR court. Three of them face the death penalty. Lawyer Dmitry Agranovsky told MK how non-admission of guilt can affect the future fate of the defendants and why only foreigners are sentenced to death in the courts of the DPR.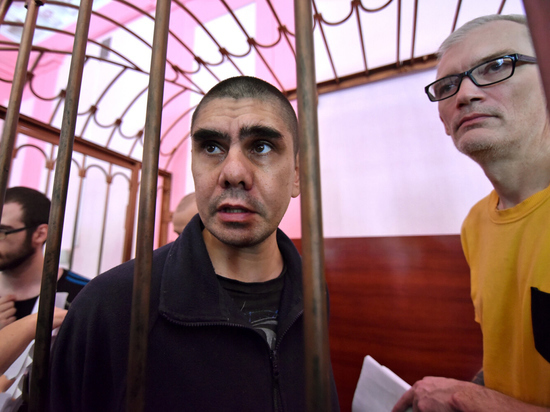 Photo: dan-news.info
Another trial of foreign mercenaries who fought in the Donbass in the ranks of the Armed Forces of Ukraine has begun in Donetsk. This time in the dock, in addition to the three Britons, were citizens of Sweden and Croatia. A Swede, a Croat and one of the British, who are accused of participating in hostilities as mercenaries and training to seize power by force, face the death penalty.
It is noteworthy that the defendants pleaded not guilty to charges of mercenarism and " preparations for the seizure of power by force" in a court in the DPR. The next court hearing in their case is scheduled for October.
– Do not plead guilty – it is the right of the defendant. Non-admission of guilt, if the court finds that guilt has been proven, of course, always negatively affects the verdict in any country and under any regime. Any court is also obliged to take into account the admission of guilt as a mitigating circumstance. I have not seen the materials of the case, I do not know to what extent the accusation is justified, therefore I do not presume to judge whether the defendants have taken the right position.
– I think that the others simply have not yet reached their hands. There will be corresponding sentences too.
At least from the media, we know that the Armed Forces of Ukraine committed serious crimes, which, according to the laws of the DPR, can be punished by death. It is also possible that the DPR authorities are sending a message to mercenaries and foreign citizens: they say, it's better for you not to take part in this conflict, otherwise you will be punished to the fullest extent of the law.
I think the DPR authorities want to show, including to states that are trying to influence the internal conflict, that there will be no leniency.
Still, what is happening now is an internal conflict, a tragedy. And mercenaries are outsiders and their public danger is much higher, because they participate on the side of the conflict, usually for money.
– The fact that a group of Russian citizens turned to President Vladimir Putin with a request to influence DNR, in my opinion, is a completely unacceptable practice. And I hope that the presidential administration will either ignore this appeal or forward it to the DPR.
Because only residents of the DPR who were under bombs and sat in basements, those who experienced suffering, have the right to resolve such issues. I want to emphasize that this is their internal affair, and through their judicial bodies they have the right to decide whether to execute or pardon, and in general, how to punish the people who caused them so much pain.
And I consider any interference in their choice absolutely morally and politically unacceptable. I think that this appeal will not get any progress and, at best, will be sent to Denis Pushilin. But initially it was necessary to contact him directly, and not to anyone else. This reminded me of an anecdotal situation when there was no gas in one Russian settlement, and its inhabitants turned to Barack Obama. It was at least strange.
– They can. But foreign states do not see the DPR and LPR point-blank, they do not turn to Russia either. They don't want to save their citizens. One gets the impression that it would be better for them if something happened to their citizens. But they will never turn to those whom they consider supposedly separatists or controlled by Russia.
– Theoretically, such a question (like any other) can be put to a referendum.