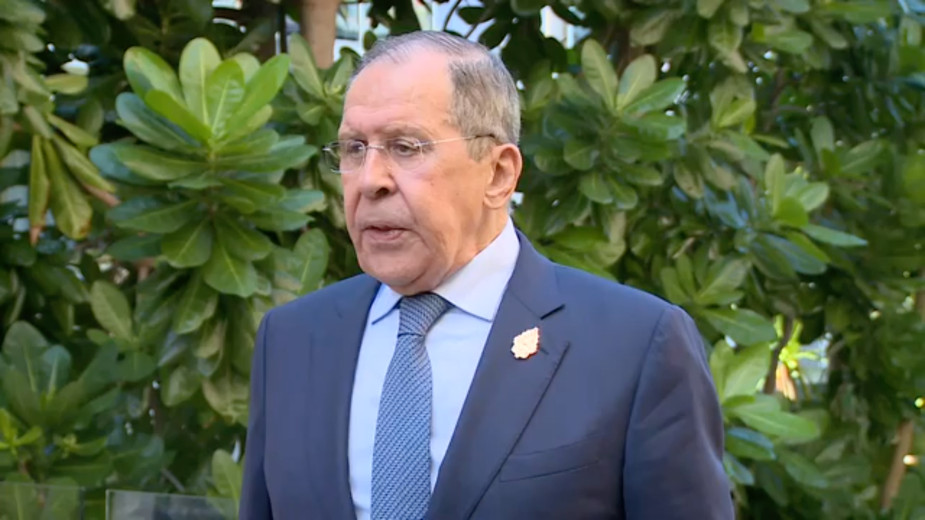 Video
Russian Foreign Minister Sergei Lavrov, after the US Secretary of State and ministers of some other countries refused to be photographed with him in one group photo at the G20 meeting, said that he didn't invite anyone to take pictures with him.
"As for meetings with me, statements that they would not be photographed with me, I didn't invite anyone to be photographed. And he didn't invite anyone at all. I was invited by Indonesia»,— explained Lavrov.
The G20 Ministerial Summit was held on July 7 and 8 in Bali. According to Kyodo, Secretary of State Anthony Blinken, as well as some other representatives, avoided filming with Lavrov. In addition, as Indonesian Foreign Minister Retno Marsudi said, the ministers of the G7 countries refused to take part in the gala dinner during the G20 meeting because of Lavrov's presence there. In the "Big Seven" includes USA, UK, Germany, Italy, France, Canada and Japan.
"There was a reception yesterday, the Indonesians had such a welcome reception with a concert, they didn't come there. Well, this is their desire, their understanding of the protocol, and simply courtesy, the rules of ethics. Everything is going as we expected, but we, I am sure, have been heard, — the minister commented.
Lavrov also explained that, for his part, he did not consider it necessary to "make some gestures, organize an affront" or boycott someone.
Read on RBC Pro Pro Participatory Capitalism. A global economy that works for progress, people and the planet Summary Pro Coinbase shares collapsed after the crypto. Is it worth it to buy them on a drawdown Predictions Pro 11 gadgets that will help improve sleep A Revolutionary Approach to Younger, Healthier, Longer Lives Summary Pro Why Employees Are Afraid of Moving From a Western Corporation to a Russian Corporation
Representative of the Russian Foreign Ministry Maria Zakharova, commenting on the actions of Western ministers at the G20 meeting, stated that Lavrov did not notice their absence and held a number of bilateral contacts.
According to the department, on the sidelines of the G20 summit at the ministerial level, Lavrov met with the foreign ministers of Brazil, Argentina, India, Indonesia.
Tags Persons
Sergey Lavrov
diplomat, Minister of Foreign Affairs of Russia
March 21, 1950
Subscribe to Telegram