Kyrgyzstan and Tajikistan agreed on a complete ceasefire on the border Representatives of the authorities of the border regions where the conflict occurred with the exchange of fire agreed to cease fire, withdraw additional forces, unblock the Batken-Isfana road and jointly patrol the area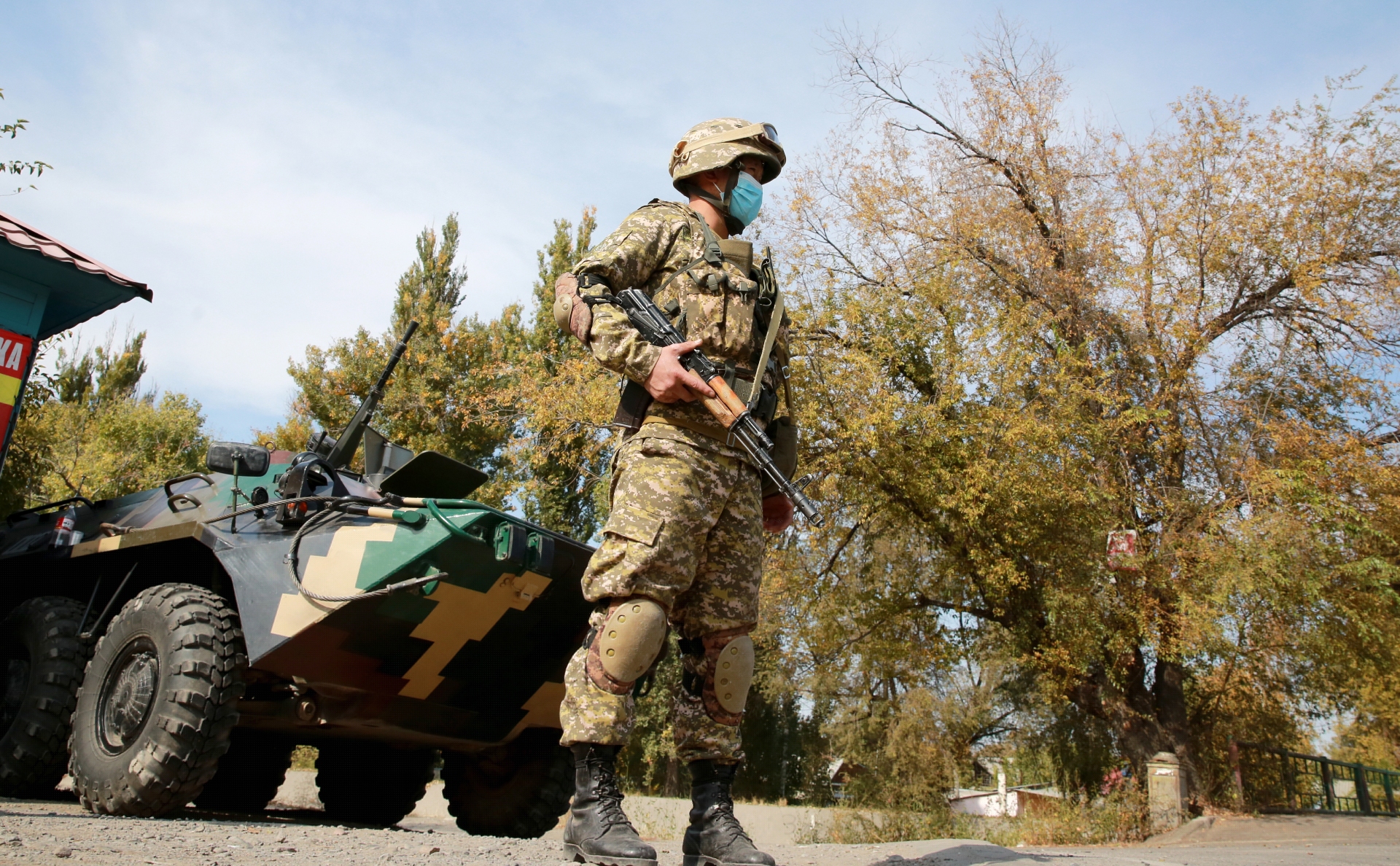 Kyrgyzstan and Tajikistan agreed about a complete ceasefire on the border after a conflict broke out the night before, ending in a shootout. This is stated in the message of the Kyrgyz border service, published in the Telegram channel of the special media headquarters of the authorities.
The release says that negotiations were held on the situation at the border, in which the representative of the President of Kyrgyzstan in the Batken region, the representative of the border service in the region, as well as the head of law enforcement agencies of the region participated. From Tajikistan, the head of the Sughd region, representatives of the Tajik border service and law enforcement agencies took part in them.
The parties agreed on the following:
complete ceasefire ;
withdrawal of additional forces and means previously pulled to the place of conflict;
opening of traffic along the Batken road— Isfana;
joint border patrols.
Video
Negotiations were held in the Tort-Kocho area, where the conflict began, the Kyrgyz border service reported. According to her, now the traffic on the Batken highway — Isfana is carried out freely.
President of Kyrgyzstan Sadyr Japarov published an appeal on his Facebook account. The head of state said that the situation on the border was under his personal control and urged citizens not to worry.
The conflict in the border areas of Kyrgyzstan and Tajikistan occurred the night before. Both sides accuse each other of unfriendly actions.
Thus, in Kyrgyzstan they claimed that the conflict was started by neighbors who unilaterally blocked the Batken highway— Isfana. In Tajikistan, it is believed that the cause of the conflict was the fact that a group of 50 citizens of Kyrgyzstan "forcibly" stopped the car of a citizen of Tajikistan when he was driving from one Tajik village to another.
As a result, a shootout broke out between the border guards on both sides, including with the use of mortars.
«Sputnik Tajikistan» ; wrote that at least one civilian was killed as a result. The Tajik side claimed that as a result of the conflict "there are casualties among civilians and border guards"; Tajikistan.
Subscribe to Instagram RBC Get news faster than anyone else