The authorities of Odessa announced the dispatch of the first humanitarian consignment of grain to Ethiopia The cargo ship Brave Commander with 23,000 tons of wheat left the Yuzhny port. The vessel was chartered by the United Nations World Food Program to pick up grain for countries affected by the food crisis " type="image/webp" media="(max-width: 320px) and (-webkit-min-device-pixel-ratio: 2), (max-width: 320px) and (min-resolution: 192dpi)" >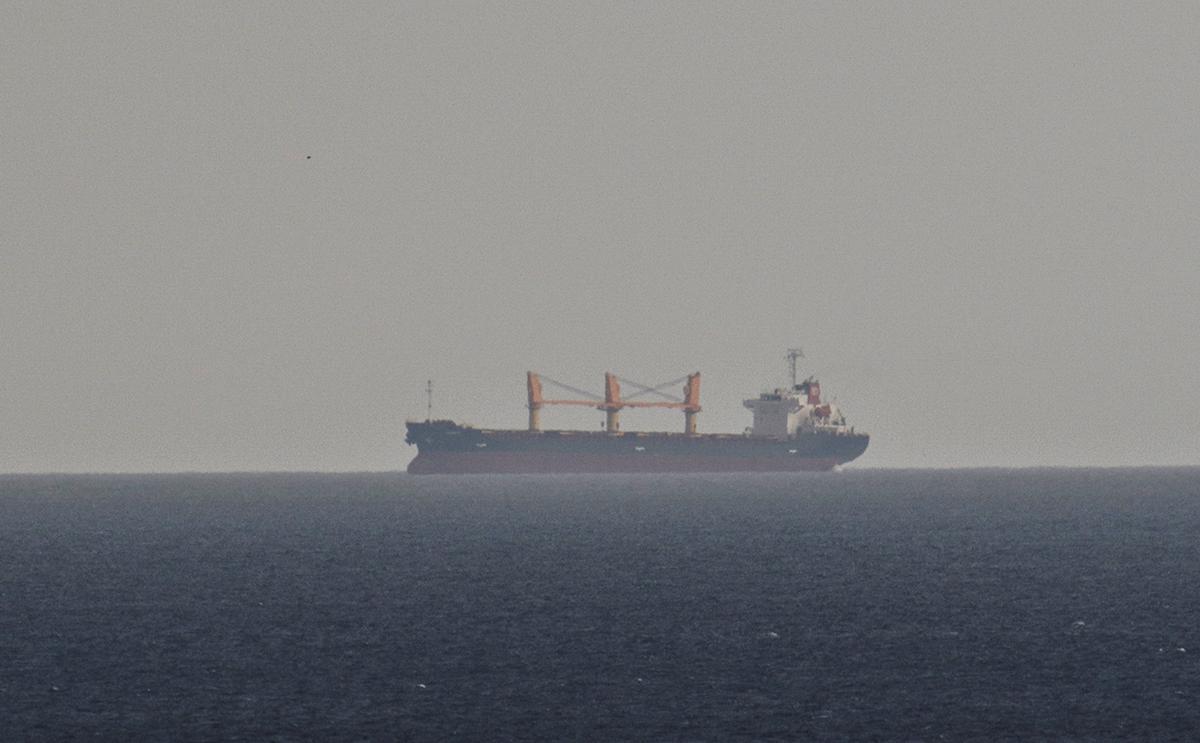 Vessel Brave Commander
The ship Brave Commander, chartered by the UN World Food Program (WFP), left the Yuzhny port near Odessa to deliver Ukrainian grain to Ethiopia. This was announced in a video message in his Telegram by the head of the Odessa Regional Military Administration Maxim Marchenko.
Marchenko said that he visited the port together with the head of the Ministry of Infrastructure of Ukraine Oleksandr Kubrakov. He wrote on his Facebook (owned by Meta, whose activities are recognized as extremist and banned in Russia) that more than 23 thousand tons of wheat were loaded onto the ship.
The minister noted that Ethiopia was suffering from drought for the second year in a row and armed confrontation. "We continue to work with the UN World Food Program so that such flights become regular and are clearly focused on humanitarian assistance to those regions of the world where it is most needed," — he wrote.
The vessel Brave Commander arrived at Yuzhny port on Friday, August 12. The UN noted that it will deliver the first cargo through the line of humanitarian food aid as part of the Black Sea Grain Initiative. (the grain deal that Russia and Ukraine signed separately with Turkey and the UN in Istanbul). WFP purchased the first 30 thousand tons of Ukrainian wheat for countries affected by the global food crisis. Maximum capacity of Brave Commander— 23 thousand tons, the UN expects that the rest will soon go on another ship.
The agreement, signed on July 22, implies that Kyiv will be able to export grain through three ports— Odessa, Chernomorsk and Yuzhny. As part of the deal, the parties undertook to create a safe corridor for the passage of ships with grain in the Black Sea, representatives of the UN, Turkey and Ukraine agreed to control the loading in order to exclude the transport of military cargo. The agreement was concluded for three months with the possibility of extension.
The first ship to leave Ukraine along the grain corridor after the start of the Russian military operation was the dry cargo ship Razoni. It was supposed to deliver 26 thousand tons of corn to Lebanon, but Beirut, which was going to buy the cargo, refused it, explaining this by a delay in delivery. According to Reuters, on August 14, the ship approached the Syrian port of Tartus.
Read on RBC Pro Pro How to get money from the sale of real estate in Russia while abroad Instructions Pro How to change brand design at different stages of development Articles Pro Franchise: 7 secrets . How to sell a ready-made business Instructions Pro What kind of interior will help you work more productively: 6 tips Instructions Pro Is it now possible for residents of the Russian Federation to transfer currency abroad Articles Pro Q-commerce: what awaits fast delivery services Articles Pro From Marx to Dalio. The best books for investors worth reading