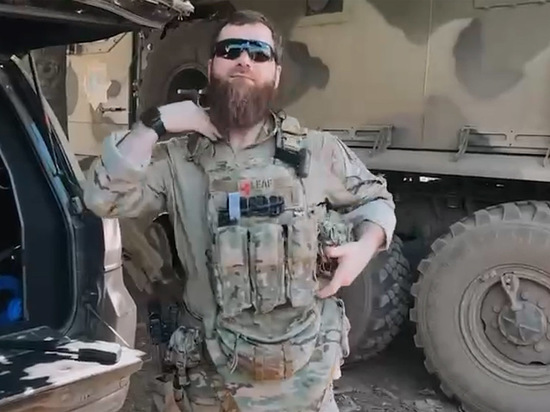 Photo: Frame from video
Head of the Chechen Republic Ramzan Kadyrov continues to comment on Russia's special military operation on the territory of Ukraine, in which they take an active part military formations from Chechnya. In his Telegram channel, the politician spoke about the work of front-line intelligence, showing a video shot by Chechen fighters.
"Thanks to combat skills alone, the battle cannot be won. Reliable intelligence, coordinates of enemy firing positions and a detachment of courageous fighters are needed to complete the task. If all of the above points are met, the victory of our guys is inevitable," Kadyrov said.
The video footage shown by Kadyrov shows the combat work of the special regiment of the Grozny police under the command of Musa Akhmatov. "Not a single Bandera and nationalist trash can hide from Musa's watchful eye," Ramzan Kadyrov emphasizes.
Recall that Chechen fighters have been taking part in a special operation in Ukraine since its first days. We are talking about police units, the work of which is personally supervised by the head of the republic. Chechen units, unlike other Russian military personnel, have the right to private video filming in the combat zone, which is why Chechen video chronicles turn out to be one of the key sources of information about the course of the campaign.