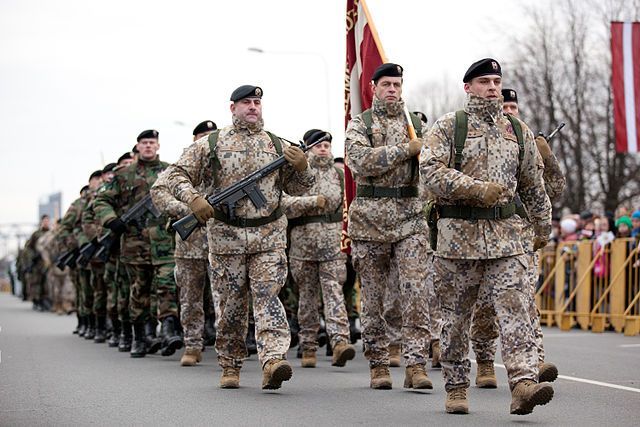 Today, international military exercises Saber Strike 22 begin in Latvia under the leadership of the command of the US Armed Forces in Europe, TASS reports with reference to the Latvian Ministry of Defense.
The maneuvers will last until March 23. About 400 American military personnel, about 100 pieces of equipment and 22 US Apache combat helicopters will take part in them. About 800 US military personnel and up to 250 units of military equipment will arrive from Lithuania via public roads until February 28.
At the same time, from February 28 to March 11, international military maneuvers Crystal Arrow 22, organized by a mechanized infantry brigade, will take place in Latvia ground forces. It is expected that approximately 2,800 soldiers and zemessargs (militias) from Latvia and the United States, as well as from 10 other states that are part of the NATO multinational battalion stationed in the republic, will take part in them. In addition, more than 300 units of ground and air equipment will be involved.
As part of the exercises in March, KS-135 air tankers will be deployed in each of the Baltic countries to conduct joint maneuvers with US F-15 fighters stationed in Estonia .
On February 10, Belarus reported a violation of the border by a Latvian helicopter. Minsk believes that such actions can be regarded as a provocation.
Today it became known that 10 bombers moved from Crimea during the exercises. Representatives of the Black Sea Fleet noted that during the maneuvers, the withdrawal of forces from under the blow of a mock enemy was practiced.