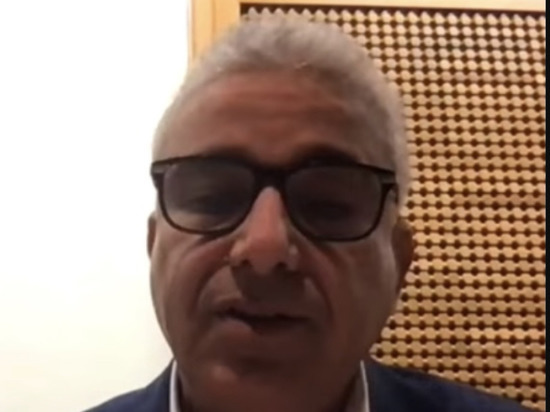 photo: Fathi Bashaga. source: wikipedia
CNN, citing Libyan media, reports that hundreds of people broke into the parliament building in the city of Tobruk.
Photos and videos are published on social networks, which show demonstrators shouting the slogan "Long Live Libya" ".
There is footage of people collecting car tires in front of the parliament building and setting them on fire.
There is no one in the building.
CNN reports that protests began due to the deteriorating living conditions of the Libyans. The country was in crisis after the overthrow of Muammar Gaddafi in 2011.
The head of the government of national unity of Libya, Abdelhamid Dbeiba, is based in the west of the country, in Tripoli. It is supported by the United Nations. And Libyan Prime Minister Fathi Bashaga is in Tobruk.
Dbeiba was appointed to the post after negotiations organized by the UN in Geneva, which took place last year. He was supposed to lead the Libyan government until the elections. But they were postponed.
Bashagi's government was chosen in the eastern part of Libya. Dbeiba does not recognize him.
Bashaga also claims that his rival, after the postponement of the elections, holds office illegally.