The Russian woman was detained at the end of January this year, her photo during the protests after the presidential elections in Belarus was on the cover of Komsomolskaya Pravda. Later, a video appeared where she stated that she repented of participating in the actions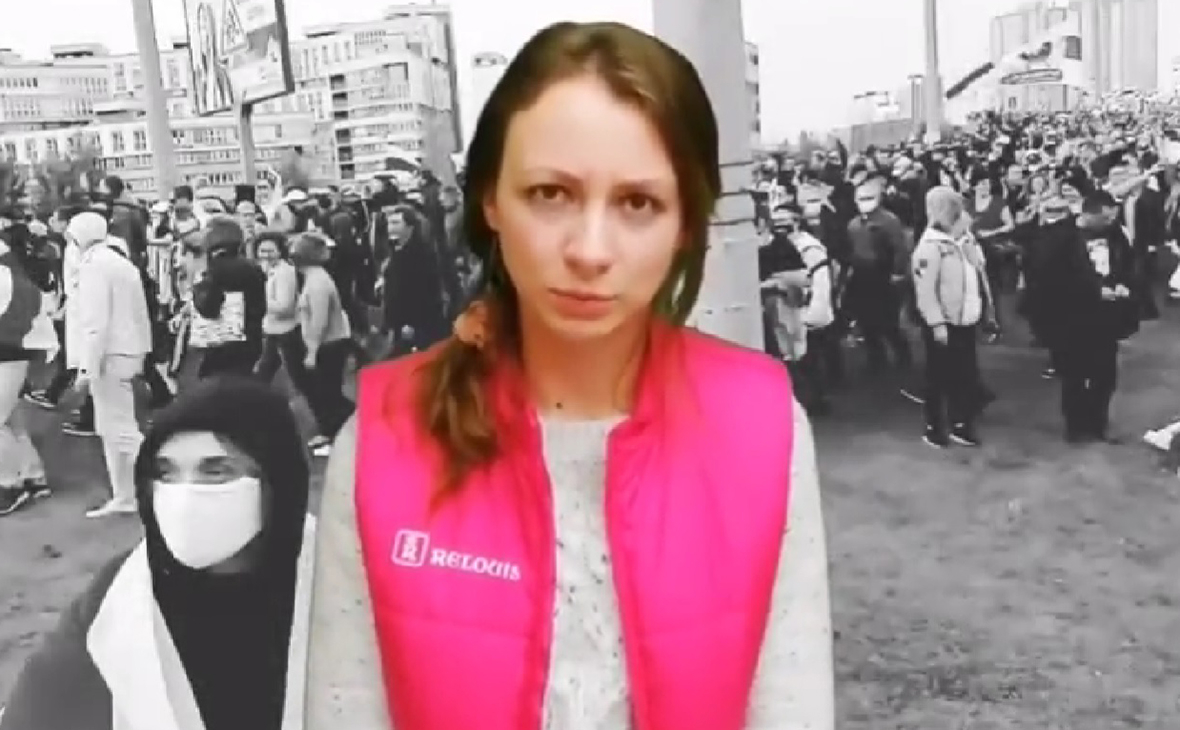 Vera Tsvikevich
The court of the Moscow district of Minsk sentenced Russian woman Vera Tsvikevich, who participated in the protests in Belarus, to a year in a strict regime colony, the human rights center "Vesna" reports.
The instance found her guilty of a crime under Part 1 of Art. 342 of the Criminal Code of Belarus ("Organization and preparation of actions grossly violating public order, or active participation in them").
RBC sent a request to the court of the Moscow district of Minsk.
Tsvikevich was detained at the end of January. She has a Belarusian residence permit. Human rights activists then reported that the photo of the girl was placed on the front page of the Belarusian "Komsomolskaya Pravda"; in the issue of August 25, 2020.
Later in the GUBOP Telegram channel; a video appeared with Tsvikevich, in which she said that she had participated in "couplings on the roadway"; in August 2020, and stated that she repented of her actions.
After the August 2020 presidential elections in Belarus, mass protests began in the country. Then the CEC announced the victory of the incumbent President Alexander Lukashenko, who, according to its data, won 80% of the vote. The opposition did not recognize the results of the vote and demanded a repeat election. The protests went on for several months, at first they were accompanied by clashes between protesters and the police and arrests.
Read on RBC Pro Pro They put up a golden shield: why e-mail newsletters do not work in China Instructions Pro How to change the motivation system for top managers in crisis Articles Pro How to protect management in a crisis Instructions Pro The ghost of the checkered bag: why parallel imports will not return shuttles Forecasts Pro x The Economist Not only SAP: will we see new IT giants in Europe Articles Pro What will we eat? What are the threats to the food market in the new realities? blocking conditions