German Foreign Minister: there is no talk of NATO expansion to the East now, dialogue is important There is no talk about NATO expansion at the expense of Ukraine, therefore there is no subject for dispute, said German Foreign Minister Annalena Burbock, speaking about NATO relations with Russia. According to her, she argued about this with Sergey Lavrov for a long time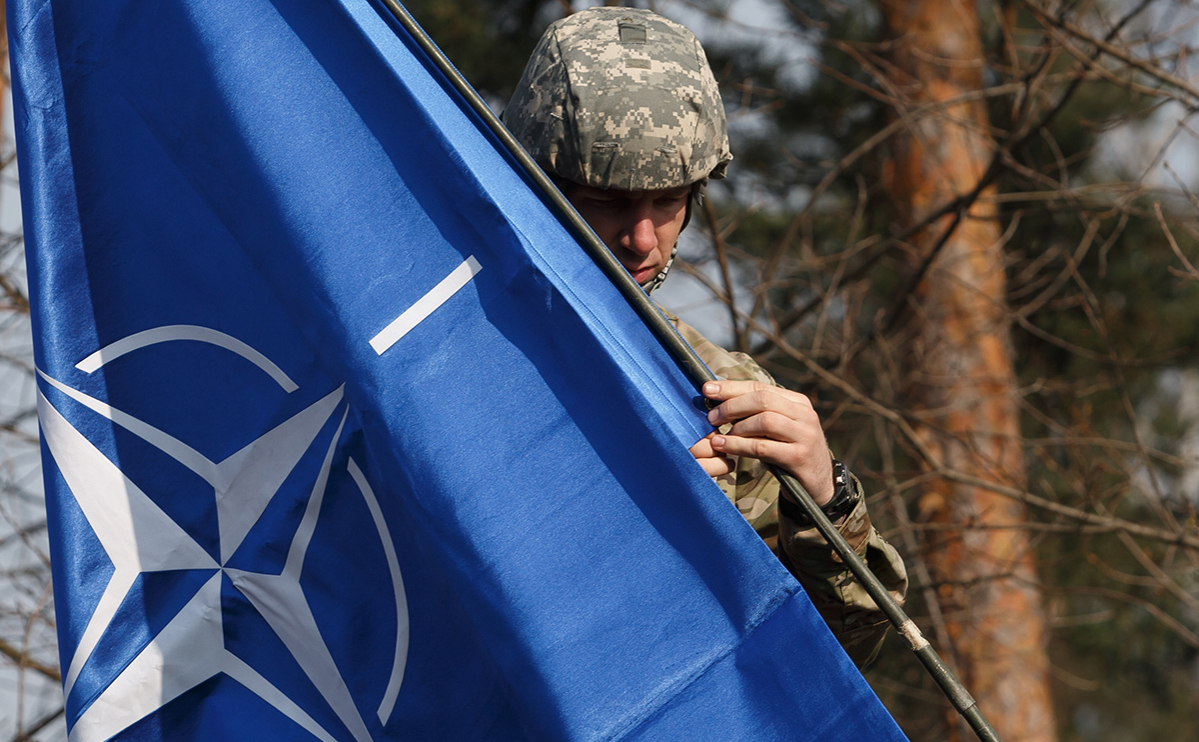 Ukraine's entry into the North Atlantic Alliance and its further expansion to the East is not discussed, it makes no sense to argue about this now, said the head of the German Foreign Ministry Annalena Burbock in an interview with the Westdeutsche Allgemeine Zeitung.
"At the moment, there is no talk of NATO expansion to the east at all. That is why in Moscow I had a long discussion with the Russian Foreign Minister [Sergey Lavrov] about what we are arguing about, — she said.
According to Burbock, it is much more important now to establish a dialogue about the situation in eastern Ukraine, in the Donbass. "The people of Ukraine want to live in peace and security. Many of them have been separated from their families for years due to the conflict in Donbass. This is what we are talking about, and not about the imminent entry into NATO,»— she stressed, noting that now it is much more important to build a dialogue on the implementation of the Minsk agreements.
"As an alliance, we made it clear to the Russian government that we would not go any further. Now a small dialogue window opens. This is exactly what we should be using,— Burbock said.
Also, the head of the German Foreign Ministry noted that for several years Russia and NATO did not conduct a direct dialogue on ensuring security. "Don't expect breakthroughs within a few days. But if you talk, you don't shoot, — she said.
Burbock met with Lavrov in Moscow on 18 January. This was preceded by a short visit to Ukraine, where she met with President Volodymyr Zelensky and Foreign Minister Dmitry Kuleba. Russian troops in a neighboring country and threats of new sanctions. Also, the negotiations were preceded by a series of consultations between Russia and the countries — members of NATO and with the OSCE in Geneva and Brussels on mutual security guarantees.
Negotiations have not yet led to any result: Moscow demands guarantees that NATO will not expand to the east and replace weapons in adjacent borders of countries, while NATO indicates that the right of countries to decide on their own membership in various alliances should be unshakable.
Sergey Lavrov, commenting on the US response to Moscow's proposals, said that he did not see a positive reaction in Washington's answer to Russia's main question.
Subscribe to FB RBC Get news faster than anyone else