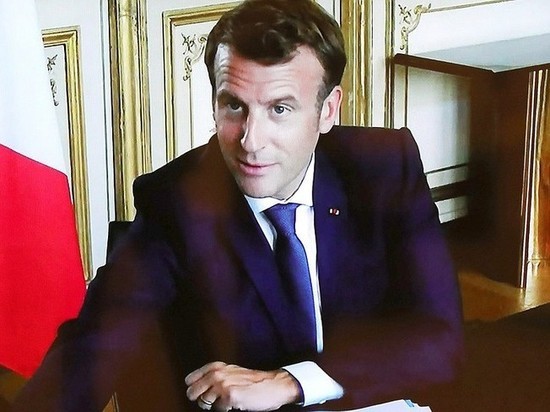 Photo: kremlin.ru
Russian and French Presidents Vladimir Putin and Emmanuel Macron agreed on a deal to reduce tensions in the situation around Ukraine. This is due to the withdrawal of Russian troops from Belarus at the end of joint exercises with Minsk.
Thus, Russia will withdraw from Belarus up to 30,000 Russian troops who are involved in the Allied Resolve-2022 exercises. This issue will be discussed at further meetings, at which an agreement on dialogue on collective security issues should be concluded.
According to The Financial Times, both leaders allegedly reached a deal according to which the Russian Federation will not undertake new "military initiatives" , as told by French officials. The Russian side also agreed to participate in the dialogue regarding the deployment of its armed forces.
At the same time, Moscow has not yet confirmed the conclusion of the agreements. As the press secretary of the President of the Russian Federation Dmitry Peskov clarified, all these issues require the consent of France's allies in the European Union and NATO. First of all, we are talking about the United States, RBC writes.
In general, the newspaper assessed the negotiations between the presidents of the Russian Federation and France as a step towards resolving tensions around Ukraine. The publication also recalled that Putin and Macron did not talk about this deal during a joint press conference.
Meanwhile, after a conversation with Putin, Macron made a statement about ensuring stability in Europe. According to him, it is necessary to build new mechanisms that would ensure stability in the region. However, these new provisions cannot be built by "revising the treaties of the last 30 years and revising fundamental principles or restricting fundamental European rights," the French leader believes.