Amid protests due to the economic crisis, Sri Lankan Prime Minister Ranil Wikramasinghe earlier promised to resign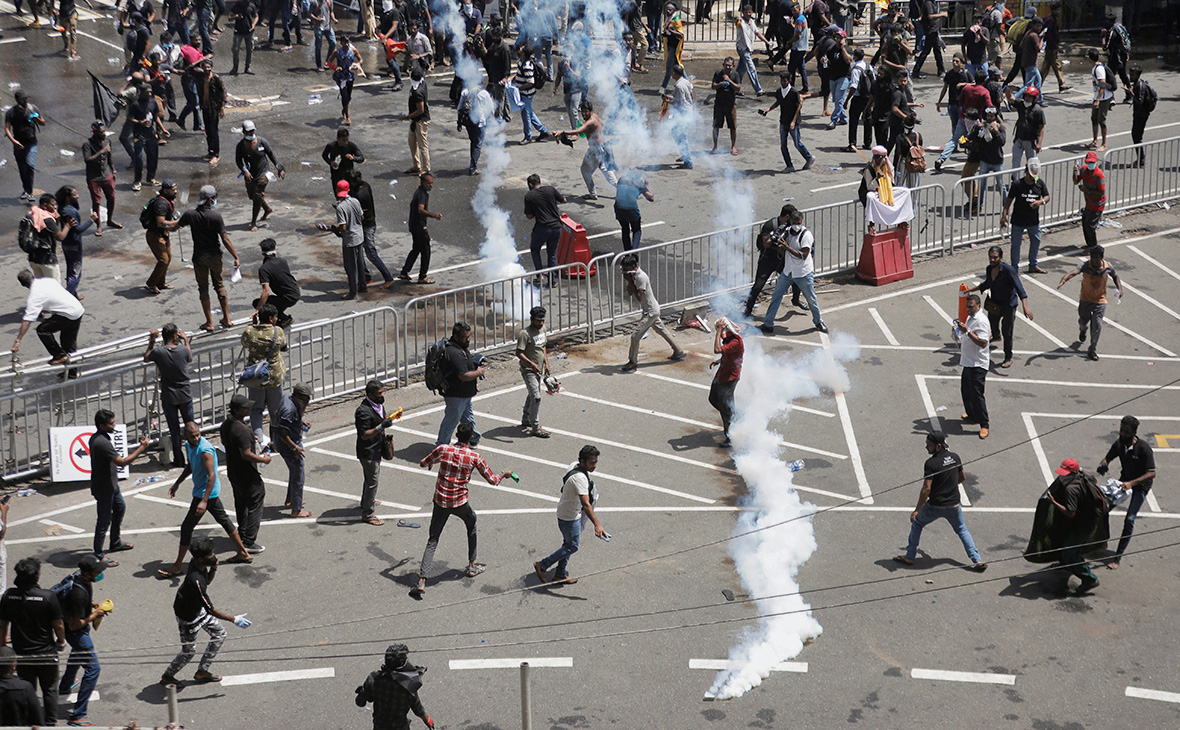 The situation on the streets of Colombo, Sri Lanka
Four ministers will leave the government of Sri Lanka, Ada Derana reports . Agriculture Minister Mahinda Amarawira, Tourism Minister Harin Fernando, Labor Minister Manousha Nanayakkara, and Transportation Minister Bandula Gunawardana announced their resignations.
Harin Fernando and Manusha Nanayakkara said in a statement that they agreed to join the government under President Gotabay Rajapaksa to do everything possible to overcome the crisis in the country, since the efforts of political parties did not lead to results.
Earlier, against the backdrop of protests, Sri Lankan President Rajapaksa promised to resign on July 13, said the speaker of the country's parliament, Mahinda Yapa Abeywardena. The resignation was also announced by Prime Minister Ranil Wickramasinghe. According to him, he will step down when a new multi-party government is formed.
Protests in Sri Lanka's capital Colombo are taking place against the backdrop of an economic crisis. In April, the government defaulted on its foreign debt. The country is experiencing problems with essential goods, including fuel and medicines. In the government of Sri Lanka, the causes of the crisis were called the pandemic, which hit the most important source of state revenue— tourism, and events in Ukraine, against which oil prices jumped. The required amount of external assistance in the Ministry of Finance of Sri Lanka was estimated at $ 3 billion. The International Monetary Fund said that it was ready to negotiate for assistance when the political situation in the country stabilizes.
On July 9, protesters stormed the presidential palace, and then set fire to the prime minister's residence. The head of state, Gotabay Rajapaksa, was taken out by the military in advance, his whereabouts are unknown. He personally did not announce his resignation, the Speaker of Parliament Mahinda Yapa Abeywardena said about it from his words.
Authors Tags Subscribe to RuTube RBC Live broadcasts, videos and recordings of programs on our RuTube channel