How is the general conscription going in Lugansk
The leaders of the LPR and the DPR signed a decree on general mobilization in the self-proclaimed republics. At the collection points, the first groups of men of military age began to form. An MK correspondent was present during the gathering of the first mobilization detachment in Lugansk.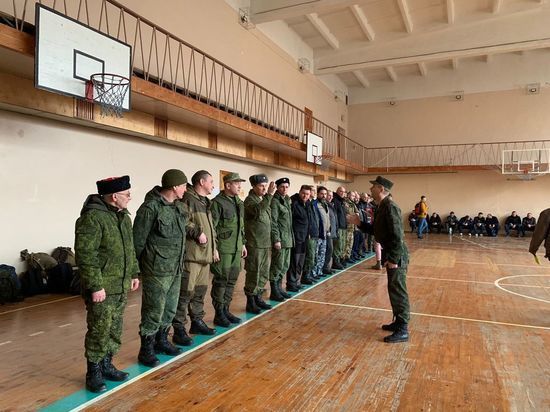 Collection point for reservists in Luhansk Photo: Elina Moshkova
On the territory of the Luhansk Pedagogical University, several military PAZs are parked at once. The men in the yard are discussing something with serious faces, someone is smoking nervously.
– Hurry up to the gym, the formation is already beginning, – the officer of the People's Militia urges.
On wooden On the door of the university building there is an inscription in large red letters "Point for the mobilization gathering of citizens." Make no mistake.
Collection point for reservists in Luhansk Photo: Elina Moshkova
Those present, under the leadership of the officers of the People's Militia, are already beginning to organize in columns of three.
– On the basis of the Luhansk State Pedagogical University, a preliminary collection point for citizens was set up, – Zhanna Marfina, rector of the Leningrad State Pedagogical University, deputy of the People's Assembly, explains to the press. – I want to say that among those who are in this hall today, there are students and teachers of our university.
They also came here to fulfill their civic duty. Our university provides all kinds of support in the defense of our Fatherland and we are all ready to stand up for our Motherland …
The command "At ease!" Sounds. There is very little time left before the departure of the buses. Those present disperse to collect their belongings before boarding the bus.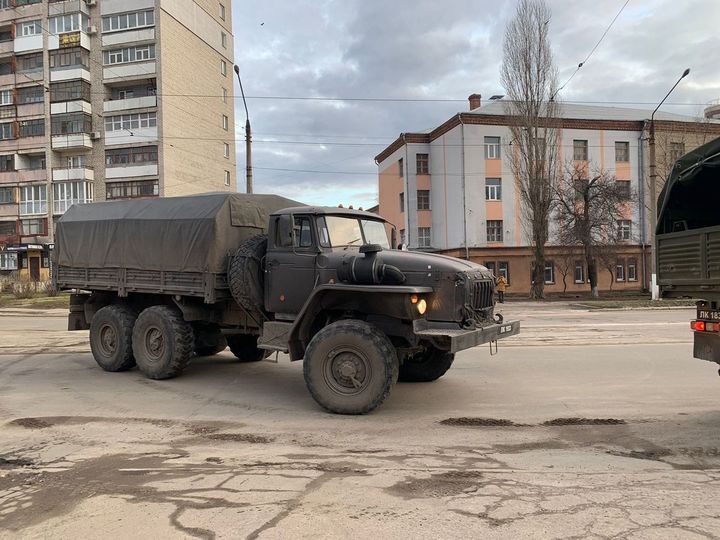 At the collection point for LPR reservists Photo: Elina Moshkova
A young man named Sergey sincerely answers that he has no idea where he is going to go now.
– I have never been to a military training camp, even in the army did not serve, he admits. Sergey said that he works as an artist of theater and cinema. He was told about mobilization at work.
– I have a wife and a little daughter, we are not going to leave Lugansk for Russia. So, I have to protect my family here.
Reserve officer, and now assistant to the rector of the Leningrad State Pedagogical University Alexey Kovalev says that, without hesitation, he decided to arrive at the mobilization point, as he swore an oath to defend his homeland and people .
– I am a participant in the hostilities of 2014-2015. Before the war, I had nothing to do with the military department, but, unfortunately, the aggression of Ukraine forced us to take up arms. And now, until this war is over, we will not lay it down. The truth is on our side, and those people who are gathering here are determined. No one will have any doubts.