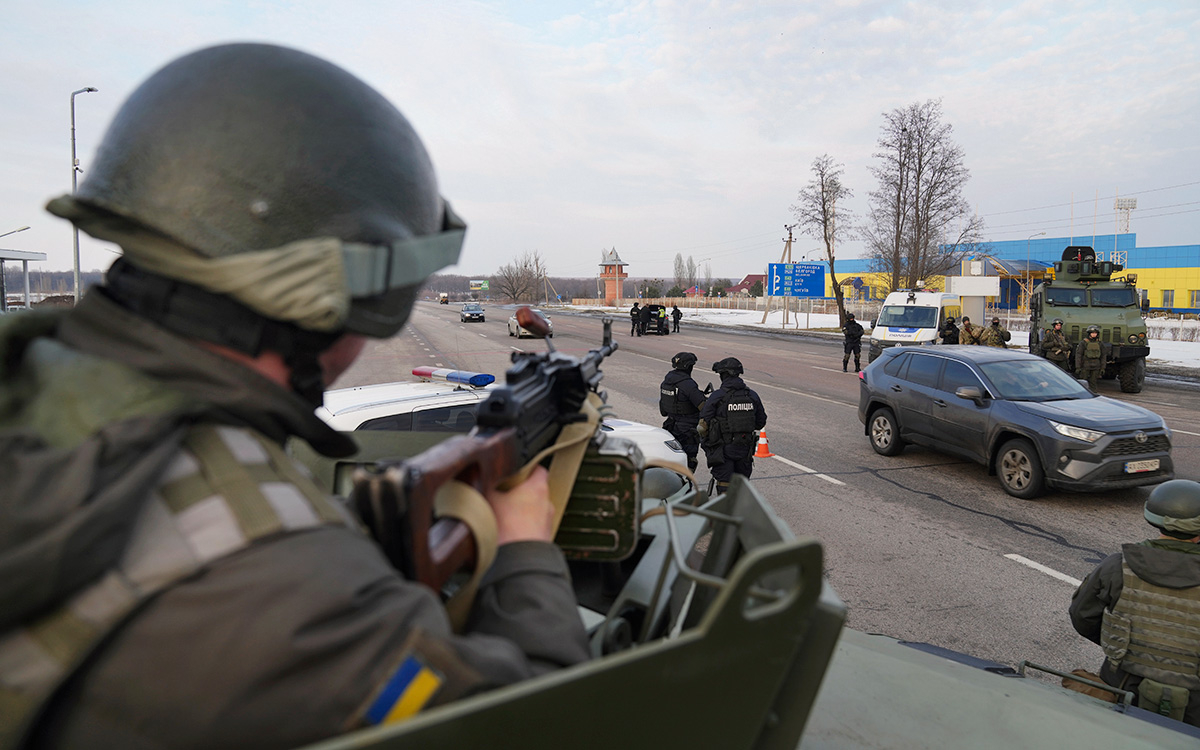 The idea of ​​Ukrainian President Volodymyr Zelensky to give the country security guarantees before joining NATO "is impossible to imagine in practice," interviewed experts told RBC. They recalled that guarantees had already been provided under the Budapest Memorandum, the provisions of which each of the guarantors read in their own way.
Zelensky came up with the idea of ​​obtaining other guarantees in mid-February. He pointed out that Ukraine has an "open door position" in NATO, but that this path will take "years and months." And while Ukraine needs guarantees that will not be inferior to the system "which is being offered to NATO countries." Later, the President of Ukraine recalled that similar guarantees had already been provided to Ukraine in 1994 when signing the Budapest Memorandum. Then the United States, Russia, Great Britain guaranteed the country's territorial integrity in exchange for its renunciation of nuclear weapons. Zelensky proposed to collect urgent consultations of guarantors, and if they do not pass— threatened to withdraw from the 1994 agreements.
There are two key problems associated with the implementation of Zelensky's idea, a political scientist, editor-in-chief of the Russia in Global Affairs magazine told RBC. Fedor Lukyanov. Firstly, this is due to the position of the United States, which "on the one hand is understandable, on the other hand is very evasive." "They insist that Ukraine has the right to join NATO. Has the right— this does not mean that they are ready to take it there or are ready to give some other obligations, but they consider this right to be sacred, as well as the right of NATO to accept Ukraine if they wish. But there is a right, but there is no acceptance, and so far, judging by official statements, there are no plans at all, — he said. Secondly, there is the position of Russia, which indicates that "NATO and any other form of entry of Ukraine into the military sphere of the United States— this is the essence of the matter, almost casus belli, that is, we will not allow this," Lukyanov added.
According to him, "in Zelensky's statement, if taken seriously at all, what is interesting is that he admitted that there may be some other guarantees besides NATO." Lukyanov recalled that until recently, the Ukrainian leadership did not consider other ways to ensure security, except for joining NATO.
Ukraine has already had a negative experience of guarantees— The Budapest Memorandum, reminds President of the International Institute of Political Expertise Yevgeny Minchenko. "But, as I understand it, the Russian side considered that it was not bound by guarantees after a coup d'état took place in Ukraine, according to Vladimir Putin, in 2014," — he added. Guarantors under the contract "in different ways" interpreted it, and he "didn't help Ukraine at a critical moment," Fyodor Lukyanov noted.
Under the new conditions, if "Russia seeks Ukraine's non-entry into NATO, Kiev will remain on its own as a result, and will not receive any help and support without security guarantees in such a situation," which is why Zelensky proposed a new version of security guarantees, says political scientist Oleksiy Kurpas. "If they want to see Ukraine as militant, which will win back its territories, defending, attacking, then okay, let the United States and Russia sign a document between themselves. If they want peace in this region, and peace in this region guarantees, among other things, economic stability, Ukraine must have security guarantees from the United States and Russia, — he added.
February 18, President of Ukraine Volodymyr Zelensky at the Munich Conference said that Kiev should receive a system of guarantees that is not inferior to that offered by NATO countries. He attributed this to the delay in the process of Ukraine's entry into the alliance.
According to the Ukrainian president, a document with fixed guarantees for Ukraine should be signed by Russia and the United States. "We will not get off with the Normandy format team and no one will get off. The powerful of this world, including the States and Russia, will sit down and sign that there is such a way. But there should be three-four-five points about the security of our country. Then it's a conversation, — he said.
Subscribe to Instagram RBC Get news faster than anyone else