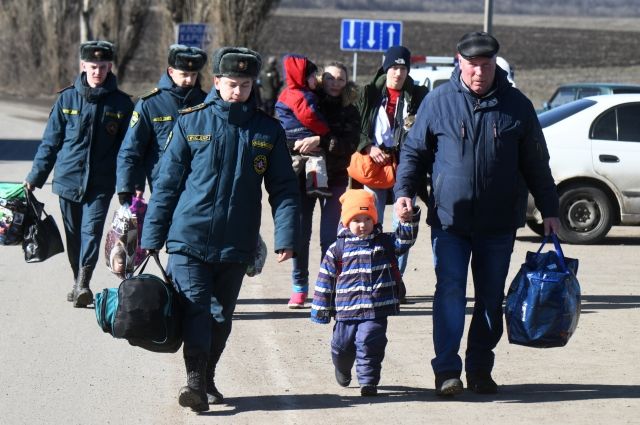 An additional group of psychologists arrived in the Rostov region to provide assistance to refugees from the Donetsk and Lugansk People's Republics (DPR and LPR), TASS reports.
According to the agency's interlocutor from the Center for Emergency Psychological help of the Ministry of Emergency Situations of Russia, more than 30 psychologists from CEPP and its branches are involved in the work – South and North Caucasian, as well as from the Main Directorate of the Ministry for the Rostov Region.
The employees of the psychological service of the Russian department will be located in mobile camps and temporary accommodation centers. In addition, psychologists work on a hotline at the Main Directorate of the Ministry of Emergency Situations in the Rostov Region.

"Over the past 24 hours, psychologists have provided assistance in 400 cases of appeals, of which 138 calls have been received on the hotline" ;, – said a representative of the CEPP.
On February 18, against the background of the aggravation of the situation in eastern Ukraine, the authorities of the unrecognized republics began the evacuation of children, women and the elderly to Russia, primarily to the Rostov region. The evacuation of people will be carried out around the clock.
Earlier, the leadership of the Altai Territory, Voronezh and Volgograd regions expressed their readiness to accept refugees from Donbass. In turn, President Vladimir Putin instructed to pay arriving residents of the LPR and DPR 10,000 rubles each as material assistance, payments have already begun.