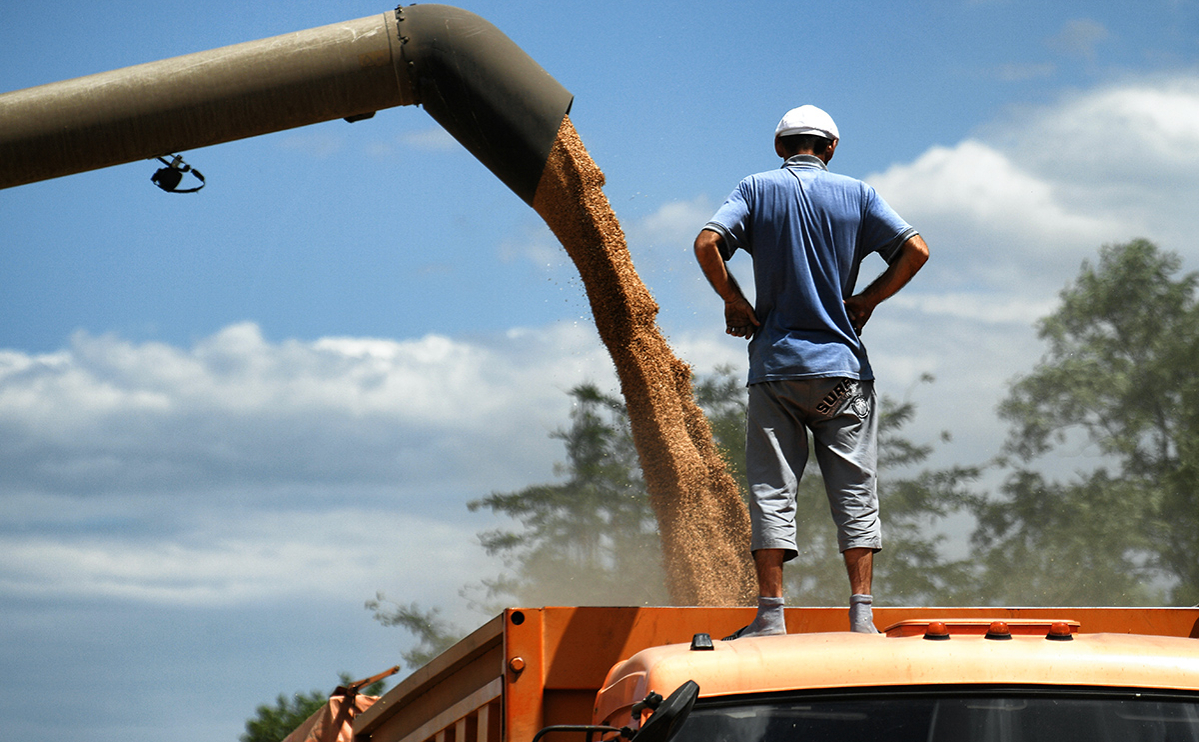 U.S. lawmakers are trying to force Russia out of the food supply market when they accuse it of using products as a political weapon, according to the Russian embassy in the United States on Telegram.
"Considering such statements as evidence of US efforts to redistribute the global agro-industrial market, implying the exclusion of Russia from the sphere of food trade, — noted the representative of the diplomatic mission.
The embassy believes that Russia's accusations of creating barriers to the export of grain from Ukraine by sea do not stand up to scrutiny. "Our country does not interfere with exports. Responsibility lies with the Kyiv authorities, who mined the Black Sea area, — the embassy said.
According to the embassy, ​​Washington is actively resorting to illegal unilateral sanctions to block Russia's trade and economic interaction with the outside world, and is ready to undermine supply chains.
"Russia intends to continue to conscientiously fulfill its obligations under international contracts regarding the sale of food and fertilizers to other countries, no matter how the collective West tries to prevent it," — the diplomatic mission emphasized.
Read on RBC Pro Pro Dairy products do not harm the skin. And here's what will negatively affect it Worse than in an orphanage": what it's like to work on Wall Street – in 4 points
Since Russia launched a military operation in Ukraine, Ukrainian ports have accumulated, according to various estimates, from 4.5 million to 20 million tons of grain. The UN warned of the risk of a food crisis and demanded that Russia unblock the ports.
The head of the European Commission, Ursula von der Leyen, accused the Russian authorities of using hunger and grain to gain influence in the world. "The food supply of millions of Ukrainians and millions of others around the world is literally held hostage by the Russian military," — said US Secretary of State Anthony Blinken.
Moscow denied accusations of countering the supply and pointed to the mining of ports by Kyiv. At the same time, the Foreign Ministry stated that Russia would unblock the ports if the US and the EU lifted sanctions. The Ministry of Defense announced the opening of corridors for the exit of ships, but they remained in ports.
The day before, on July 13, the delegations of Russia, Ukraine, Turkey and the UN held negotiations on the export of grain. The parties decided to establish a coordination center in Istanbul and ensure joint control over security on the routes of ships, said Turkish Defense Minister Hulusi Akar. Next week the delegations should sign the agreement.
Tags Subscribe to RuTube RBC Live broadcasts, videos and recordings of programs on our RuTube channel