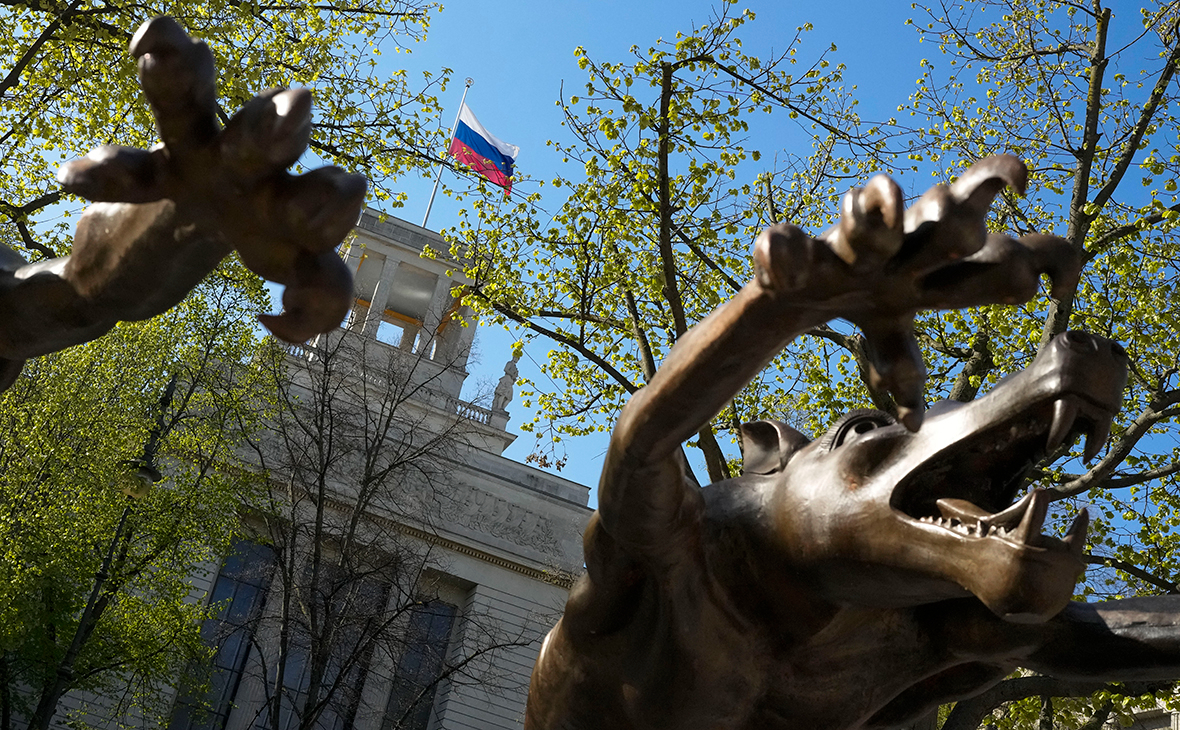 View of the building of the Russian Embassy in Berlin
The Russian Embassy in Germany announced the prevention of a "probable attempt to carry out a terrorist attack" against Russian journalists and members of their families in Berlin.
According to diplomats, on May 6, a bottle was thrown into the window of one of the apartments in the residential complex where journalists live. "During the subsequent inspection of the site, a suspicious object was found hidden in a niche of the house, consisting of a large canister filled with liquid, as well as a plastic bottle and a gas cylinder with wires taped to it," — the embassy reports.
The residents were evacuated, the complex was cordoned off and sappers were called. They said that the found item, presumably, is an improvised explosive device. It was deactivated, no one was hurt.
The Berlin police launched an investigation. The embassy sent a note to the German Foreign Ministry, demanding to identify those involved in the incident, "to ensure the safety and normal working conditions of Russian journalists."
The material is being supplemented.
Article materials the latest news even in conditions of blocking