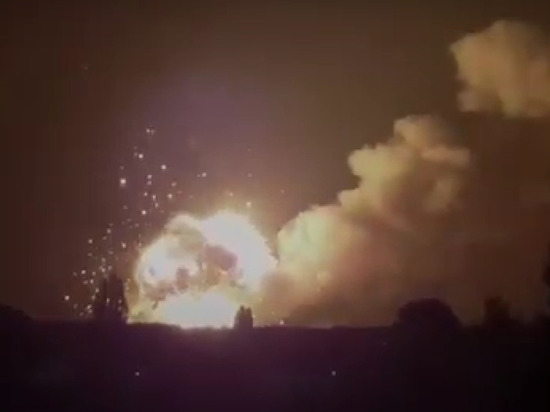 video frame. source: social networks
As a result of the Ukrainian strike on Novaya Kakhovka in the Kherson region, seven people were killed and about 40 were injured. This was announced on Tuesday by the head of the military-civilian administration (CAA) of the Kakhovka district Vladimir Leontiev.
He noted that he is aware of such a number of victims and injured at the moment. Leontiev compared the incident with the explosion in the port of Beirut in the summer of 2020 and said that it was a disaster for the city.
The official also said that the order to strike was "personally given by the President of Ukraine" Zelensky.
The Armed Forces of Ukraine attacked Nova Kakhovka on the night of July 12. Saltpeter warehouses exploded. A few kilometers from the epicenter, residential buildings were damaged by the blast, a hospital and other urban infrastructure were damaged.
Deputy head of the CAA Kirill Stremousov said that the strike was caused by the American HIMARS MLRS. The hydroelectric power plant in Nova Kakhovka was not damaged.
State Duma Deputy from Crimea Mikhail Sheremet called on the UN to condemn Ukraine and the United States because of the attack on Nova Kakhovka and recognize them as "aggressor countries."
Kherson region was taken under the control of the Russian army during a special operation. Pro-Russian military-civilian administrations operate in the region, Russian TV channels and radio stations are broadcast, and the Russian ruble has been put into circulation.