Among them, there may even be Texas
On June 29, the Syrian authorities decided to recognize the independence of the Donetsk and Lugansk People's Republics, justifying the decision by the will of the people of Syria and the intention to establish ties with the republics in all spheres. Crimean Senator Olga Kovitidi believes that the SAR is not the last state to recognize the independence of the LDNR, and she told who can follow the example of Syria.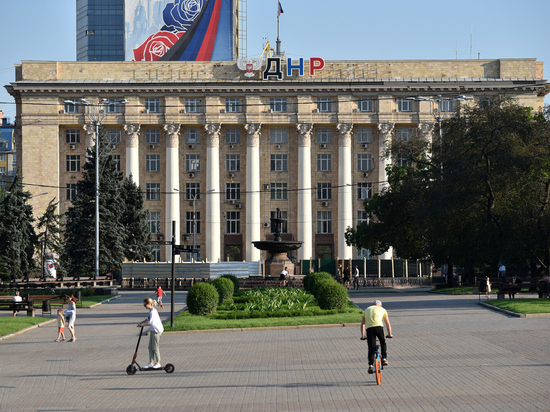 Photo: dan-news.info
In an interview with NEWS.ru, Kovitidi noted that what is happening is "an absolutely natural process." The senator believes that by doing so, Russia and a number of other states are demonstrating "unconditional commitment" to the democratic principles of the right of peoples to self-determination. According to her, this right is laid in the foundation of the UN.
In addition, the senator recalled that in 2023, referendums are being prepared on the withdrawal of a number of territories from the United States and Great Britain. Kovitidi does not exclude that Texas, in the event of its separation from the United States as a result of a vote, may become the next to recognize the independence of the LDNR.
According to the senator, a similar story with Scotland and Northern Ireland. In particular, Kovitidi singled out Scotland, where a referendum on secession from the UK is scheduled for 2023. The senator concluded that what is happening is a clear confirmation that a new geopolitical period has begun.
Read also:Switzerland called for an end to the policy of blockade and sanctions against Russia