"Immediately after the capture, Lenin's body will have to be thrown out of the Mausoleum"
Russian special operation in Ukraine was expected, but it still started unexpectedly. During the morning, Russian missiles hit the enemy's military infrastructure. Many Ukrainians expressed concern on social media about the outbreak of war, but others, convinced of the power of Ukrainian and American weapons sent to them, reacted to the war with Russia with joy and even delight.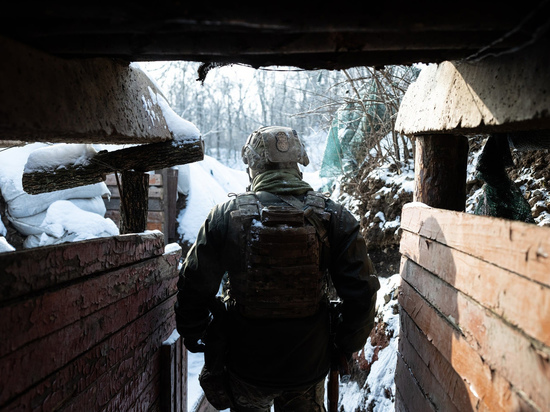 Photo: facebook.com/MinistryofDefence.UA
Ukrainian Aleksey Kholobutsky enthusiastically posted a message on Twitter: "When Russia loses and starts falling apart, immediately after the capture of Moscow, it will be necessary to throw out The mausoleum is also the body of the founder of Ukraine – Vladimir Lenin!».
It is strange that even in such a situation, someone in Ukraine cares about Lenin and the Soviet legacy.
Ukrainian user with the nickname "It hurts and funny" he is also convinced of the superiority of the armed forces of Ukraine over the Russian army: "We are all scared, but we should not panic. Russian troops will fight not just with anyone, but with the most motivated army in Europe, and even with combat experience.
Of course, the Armed Forces of Ukraine have been fighting the DPR and LPR militias for more than seven years and have been shelling civilians who are not able to give them an answer, but the following question arises: how will the Ukrainian military behave in a collision with an army superior in number of soldiers and quality of weapons?
There are also completely crazy assumptions. The user with the nickname «Romko» wrote the following comment: "The Russian army is not as strong as we think. Can someone name what the Russians have gone, taken off or floated over the past 10 years? Everything they invent – instantly breaks down and immediately goes to the landfill! Seriously, I would be very surprised if at least half of the equipment that Russia transferred to our border works at all.
I wonder what the surprise of this resident of Nezalezhnaya will be.
It is worth recalling that Russian hypersonic missile "Zirkon" began testing in 2016, now it has already been put into service. Hypersonic missile system "Kinzhal" is also in service. Just like the Caliber cruise missiles. It was the missile strikes that were inflicted on the military infrastructure of the Armed Forces of Ukraine.