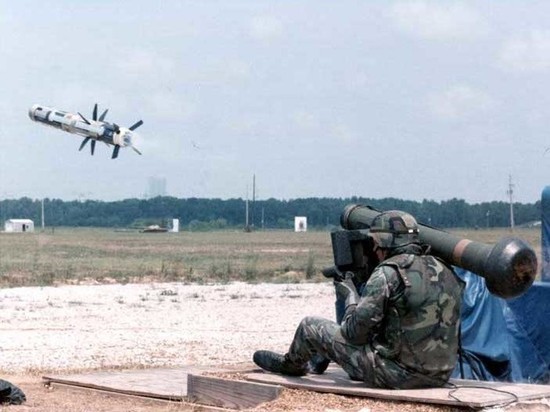 Photo: ruwikipedia
Commander of the Joint Forces of the Ukrainian Armed Forces Serhiy Naev openly asked for American help during a meeting with the Defense Attaché at the Embassy USA in Kiev.
"In order to acquire full operational capabilities, we need your advisory, expert and substantial practical assistance," Nayev said, to which he received confirmation of the United States' readiness to continue providing appropriate assistance
Kiev received the third batch of US military aid.
The bulk of the new delivery consisted of Javelin anti-tank systems.
The cargo again arrived from Dover airbase in Delaware.